With soccer players like Diego Maradona idolized as national heroes and a string of international victories that include 2 Olympic Gold Medals, 16 Copa America and 2 FIFA World cup wins, Argentina have firmly cemented their status among the world's top football nations. For Argentines, soccer is more than just a game and locals' passion for the sport makes it a heated topic of conversation, especially when mentioning notorious rivals like Brazil and England.
Attending a football (futbol) game in Argentina is a unique experience and even the smallest of league fixtures will draw huge crowds and leave your ears ringing with enthusiastic football chants and pounding drums. The most popular games are in Buenos Aires where local teams River Plate and Boca Juniors play at the iconic El Monumental and La Bombonera grounds and stadium tours are a popular way to explore behind-the-scenes, visiting the locker rooms and VIP areas, and walking the pitch before kick-off. Other top clubs, all in the Greater Buenos Aires region include Club Atlético Independiente, San Lorenzo de Almagro and Racing Club de Avellaneda.
Of course, you don't have to be in the capital to enjoy a game of futbol – other renowned venues include Mario Alberto Kempes in Cordoba, Marcelo Bielsa in Rosario and Malvinas Argentinas in Mendoza. The Primera Division, or Premier League, football season runs from August until May of the following year, and attendees can choose from Popular tickets (a standing area popular with season ticket holders, which can get quite cramped) or the Platea (seated areas better suited for families or first timers).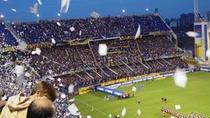 13 Reviews
Celebrate one of Argentina's greatest passions - the sport of soccer. You'll have the opportunity to take a behind the scenes tour of either the famous Boca ... Read more
Location: Buenos Aires, Argentina
Duration: 3 hours (approx.)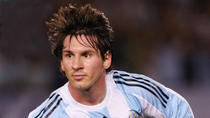 9 Reviews
Revel in the excitement of a live 'fútbol' (soccer) match in Buenos Aires! Depending on which game you go to, visit El Monumental Stadium or La Bombonera ... Read more
Location: Buenos Aires, Argentina
Duration: 5 hours (approx.)