Argentina might be world renowned for its red Malbec wines, but the country's vast and varied terrain yields a surprising variety of grapes and there's plenty to pique the interest of wine lovers. Those embarking on an Argentine wine tasting tour will likely have Mendoza pegged as the top wine tasting destination, but if you can't make it out west, you can still journey around the Argentine vineyards without leaving the capital.

Wine tasting in Buenos Aires is traditionally accompanied by local cuisine and the Palermo district is home to many chic wine bars and restaurants where you can sample some of the country's most popular brands. For wine enthusiasts, there are also a number of dedicated wine tasting venues, where you'll be introduced to a range of local grape varieties and get the chance to learn about Argentina's wine production, regional varieties and most unique blends. Scour the rare vintages and small-production boutique wines at Terroir Wines, a boutique wine shop in Palermo; attend a themed wine tasting at 0800-Vino in Abasto; or pair local wines with Cuban cigars at the Old World Prado y Neptuno in Recoleta.

Alternatively, one of Buenos Aires' premium wine clubs is Anuva Wines, run by American expat Daniel Karlin and his Argentine wife and offering a selection of local small-batch boutique wines, matched with local culinary delicacies. As well as its small-group tastings and expert sommeliers, Anuva is one of the only places in the city that can organize USA and international shipping for their wines.

Sign up for a Buenos Aires wine tasting course and you'll get to taste 5 or more specially-selected wines customized to your tastes. Try a fruity Carinae Malbec served with slivers of salami; a light Syrah red paired with stuffed empanada pastries; or sparkling whites sipped with Roquefort and apple crackers or refreshing sorbets.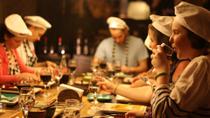 110 Reviews
Come join us on a mouthwatering journey of Argentina's culinary highlights with Buenos Aires' most fun and interactive dining experience. Add some flare to ... Read more
Location: Buenos Aires, Argentina
Duration: 3 hours 30 minutes (approx.)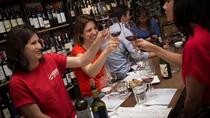 10 Reviews
Slip into a hidden cellar in Palermo, Buenos Aires' hub of speakeasies and secret cafes, for a memorable wine tasting. On this 3-hour guided tour, get to know ... Read more
Location: Buenos Aires, Argentina
Duration: 3 hours (approx.)