As a small town, Byron Bay packs a punch when it comes to keeping busy on a long weekend trip. With small town charm, cute shops and delicious cafes, easy access to beautiful beaches and outdoor activities, a visit to Byron Bay can be anything from super relaxing to energizing. To help you plan, we've put together a suggested itinerary.


Day 1:  Exploring town

Explore the town of Byron Bay and soak up a big dose of relaxation. That includes visiting the shops (local art galleries, too), cafes and restaurants in town, along with any markets that might be on (farmers markets for example). If the weather's right, take a dip down at Main Beach since it's just so conveniently located.

Day 2:  Hit the beach or go for adventure

Start the day off early with a surfing lesson on Byron Bay's Main Beach. Known for its nice breaks and overall gentle nature, the waves here are good for beginners and experienced surfers.  After that morning workout, pop off for breakfast before heading off for a late morning walk along the Cape Byron Walking Track. This track takes visitors to the Captain Cook Lookout, Wategos Beach (stop off for a swim) and on to the Cape Byron Lighthouse.

If you'd rather get adventurous, try a hang-gliding run from either Lennox Head or Cape Byron. Not only is it exhilarating, but it also allows visitors to get a full scenic view of the area while doing some wildlife spotting at the same time. Whales, dolphins, rays and more pass through the region's waters. Before heading back to the town of Byron Bay for late afternoon shopping and dinner, it's a great time to explore the breath-taking beaches, including Wategos and Little Wategos.

Day 3: Day trips by land or sea

Byron Bay is set in gorgeous surrounds, like Mount Warning National Park, which is just about an hour away. Enjoy the walking tracks and don't forget to bring a picnic lunch. If you prefer snorkeling or diving, get on a boat that heads to Julian Rocks. The marine reserve has plenty of nooks and crannies to explore and a number of warmer currents from the waters of the north, so the chance to come face-to-face with Great Barrier Reef type species is high. Be sure to bring an underwater camera to capture the excitement.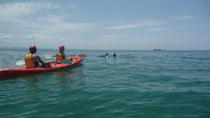 14 Reviews
Paddle with dolphins and go kayaking with the experts on a Byron Bay sea kayak tour. See bottlenose dolphins and look out for whales and turtles as you paddle ... Read more
Location: Byron Bay, Australia
Duration: 3 hours (approx.)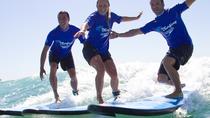 2 Reviews
Learn to surf in Byron Bay, one of Australia's best places to practice the art of surfing. Guided by a qualified instructor, learn how to 'hang ten' at a ... Read more
Location: Byron Bay, Australia
Duration: Flexible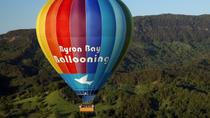 1 Review
Enjoy a spectacular hot air ballooning flight over Byron Bay and see the sunrise over Australia's most easterly point. During the one-hour balloon flight take ... Read more
Location: Byron Bay, Australia
Duration: 4 hours (approx.)