The underwater world around Byron Bay is especially rich since it is bathed in the warm currents drifting down from the famous Great Barrier Reef. An area of special note would be around the Julian Rocks, a classified marine reserve (just 1.5 miles, or 10 minutes, from Byron Bay's Main Beach) that acts as a safe harbor for tropical fish, corals, and even sharks like the endangered Grey Nurse that visit during the winter months.

Scuba divers and underwater photographers love the area around Julian Rocks Marine Reserve because of its diverse ecosystem, and the dive boats that leave from Byron Bay have this as a top destination. However, opportunities still lie here for those that choose to snorkel, and there are actually snorkeling tours to Julian Rocks targeted at swimming with sea turtles among other fish, rays and wobbegongs.

Other great places for snorkeling in the Byron Bay area are around the shipwrecks. The SS Wollongbar lies 30 meters offshore from Belongil Beach – actually creating a good surf break known as The Wreck. The Tassie II remains off the shore of Main Beach and is especially shallow, making it ideal for snorkelers to explore. Just remember to do so with caution and while the ocean is calm.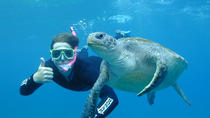 3 Reviews
Snorkel Byron Bay's Julian Rocks Marine Reserve. Julian Rocks is one of the few snorkel sites where you can swim with tropical species found on the Great ... Read more
Location: Byron Bay, Australia
Duration: 3 hours (approx.)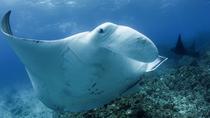 Dive Byron Bay's Julian Rocks Marine Reserve. Julian Rocks is one of the few dive sites where you can swim with tropical species found on the Great Barrier ... Read more
Location: Byron Bay, Australia
Duration: 5 hours (approx.)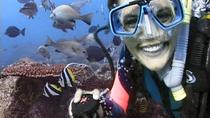 Dive Byron Bay's Julian Rocks, one of the few dive sites where you can swim with tropical species found on the Great Barrier Reef as well animals from ... Read more
Location: Byron Bay, Australia
Duration: 3 hours (approx.)