3 Days in Caen: Suggested Itineraries
By Viator, April 2015
Many visitors to Normandy use Caen as a base when planning on seeing World War II memorials and museums. But staying in Caen for a long weekend can yield many other wonderful surprises, so if war history isn't your thing or you've already visited the memorials and want a fresh look at the region, here's a three-day itinerary that is sure to provide lasting memories.
Day 1: Caen's History
Follow in the steps of William the Conqueror's historic reign by visiting the Abbaye aux Hommes (where he is buried), the Abbaye aux Dames and the walled Chateau de Caen with its well-preserved ramparts and interior buildings. While at the latter site, step into a more expansive history at the Normandy Museum, which covers the region through the ages.
The Mémorial de Caen is full of extensive exhibits on World War II and provides a history of the city and region during the Occupation right on through the Cold War and beyond. With stops to all of these sites, you'll be well on your way to becoming an expert on Caen.
Day 2: The Normandy Coast
The Normandy Coast and its World War II history are easily accessible from Caen. But to the east of Caen are a variety of sites as well. Start at the furthest point, Étretat, the home of cliffs that afford a bird's-eye-view of incredible natural arches honed to perfection over the course of millions of years. Outdoorsy types can see the largest of these arches via the GR21 hiking path.
On the way back to Caen, stop by Deauville to see the half-timbered mansions along the seaside Boulevard Cornuché. Then head to Honfleur, a neighboring village just across the mouth of the Seine River, and stroll along its charming quais before heading back to town.
Day 3: Mont Saint-Michel
Located on the border of Brittany and Lower Normandy, Mont Saint-Michel may be deemed by some as too far for a day trip from Caen. But thanks to Caen's central location, its spider web of highways will get you to Mont Saint-Michel in just under an hour and a half – not bad at all to see one of the stars  of the UNESCO World Heritage Sites collection.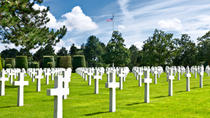 171 Reviews
Spend a remarkable day visiting the Mémorial de Caen museum and exploring historic D-Day sites such as Omaha Beach and Pointe du Hoc. Designed for ... Read more
Location: Caen, France
Duration: 10 hours (approx.)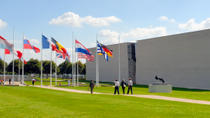 65 Reviews
Learn all about World War II and the momentous events of D-Day on this full-day tour. Explore the Mémorial de Caen museum at your leisure with or without ... Read more
Location: Caen, France
Duration: 8 hours (approx.)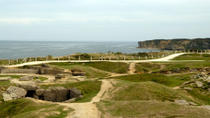 17 Reviews
Take a private tour from Caen to Normandy, where you'll explore sites of the Allied invasion on June 6, 1944 – more famously known as D-Day. You ... Read more
Location: Caen, France
Duration: 8 hours (approx.)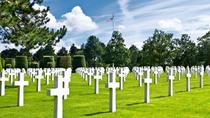 1622 Reviews
Take a poignant, memorable day trip from Paris to visit the Normandy battlefields and landing beaches of World War II. You'll visit famous wartime sites and ... Read more
Location: Paris, France
Duration: 14 hours (approx.)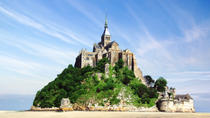 4 Reviews
Visit one of the most iconic attractions in France on this private day trip to Mont St-Michel from Caen. Located just off the coast of Normandy, this UNESCO ... Read more
Location: Caen, France
Duration: 8 hours (approx.)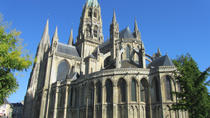 Delve into the history of Normandy on a full-day private tour of Bayeux and Caen. Enter Bayeux Cathedral, see the famous Bayeux Tapestry at Bayeux Tapestry ... Read more
Location: Caen, France
Duration: 8 hours (approx.)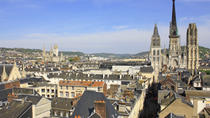 While in Caen, discover Normandy's medieval past and visit the sites that inspired Impressionist painter Claude Monet on a Rouen and Giverny day trip! Be ... Read more
Location: Caen, France
Duration: 8 hours (approx.)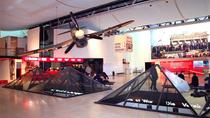 8 Reviews
Take an incredibly powerful journey back in time at the Mémorial de Caen, Normandy's most comprehensive World War II museum. Watch a gripping film on ... Read more
Location: Caen, France
Duration: Varies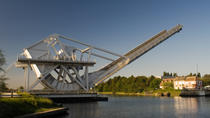 17 Reviews
Retrace the first days of the Battle of Normandy on this World War II battlefields tour from Bayeux. Visit important WWII sites including Pointe du Hoc, Omaha ... Read more
Location: Bayeux, France
Duration: 9 hours (approx.)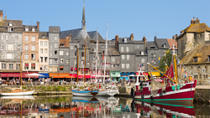 On this day trip from Caen, join a private guide for a customizable tour of Honfleur, Deauville and Trouville, three lovely historical cities on the Normandy ... Read more
Location: Caen, France
Duration: 9 hours (approx.)