91 Reviews
Address:

Cape Tribulation Road, Cape Tribulation 4873, Australia
Tropical rainforest, coral ocean and wild rivers come together at Cape Tribulation, a couple of hours' drive north of Cairns and Port Douglas. This mountainous Wet Tropics World Heritage Area stretches from the Daintree River ferry crossing to the cape and north to Cooktown.

A lush tropical wonderland for nature lovers, Cape Tribulation is tailor made for tropical rainforest walks, relaxing in swimming holes, snorkeling the Great Barrier Reef from pristine beaches, and unwinding at laid-back forest retreats.

Drop into the Bat House to see fruit bats in a natural setting, join a wilderness river cruise through the Daintree National Park, take a guided night or day walk through the forest to meet the wildlife, or saddle up to explore the Cape Trib rainforest on horseback.
Practical Info
Cape Tribulation is 140 kilometers (86 miles) north of Cairns, on the Cook Highway and 83 kilometers (52 miles) from Port Douglas. Hire a car to experience this beautiful part of the world at your leisure, join a tour or catch a coach from Cairns or Port Douglas.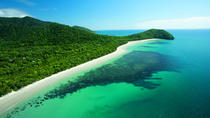 19 Reviews
Marvel at the natural beauty of Cape Tribulation and its surrounding attractions on a day trip from Cairns and Port Douglas. Get ready for a day of native ... Read more
Location: Cairns, Australia
Duration: 12 hours (approx.)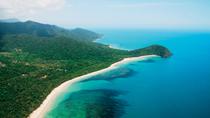 16 Reviews
Explore the World Heritage-listed Daintree Rainforest, Mossman Gorge and Cape Tribulation with an expert naturalist guide. Traveling by a specially designed ... Read more
Location: Cairns, Australia
Duration: 12 hours (approx.)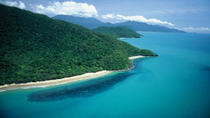 24 Reviews
Take a day trip from Cairns or Port Douglas to cruise the Daintree River and explore the Cape Tribulation rainforest. You'll have free time at Cape ... Read more
Location: Cairns or Port Douglas, Australia
Duration: 11 hours 30 minutes (approx.)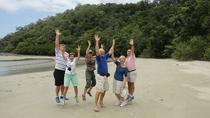 1 Review
Join this small-group, 1-day tour to the World Heritage-listed Daintree Rainforest, traveling from Cairns, Palm Cove, or Port Douglas. Led by your guide, spot ... Read more
Location: Cairns, Australia
Duration: 9 hours (approx.)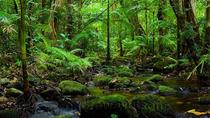 2 Reviews
Check out Cape Tribulation and Daintree Rainforest, the oldest living jungle on the planet, on this 12-hour tour from Cairns or Port Douglas. You'll have the ... Read more
Location: Cairns, Australia
Duration: 12 hours (approx.)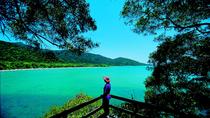 261 Reviews
Travel from Cairns or Port Douglas along one of Australia's most scenic coastal roads to Cape Tribulation in World Heritage-listed Daintree National Park. ... Read more
Location: Cairns, Palm Cove or Port Douglas, Australia
Duration: 11 hours (approx.)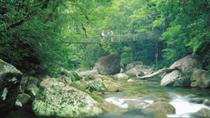 54 Reviews
Travel in air-conditioned comfort in your luxury purpose-built vehicle to Cape Tribulation; through some of the oldest rainforest in the world. Enjoy an ... Read more
Location: Cairns, Northern Beaches, Palm Cove or Port Douglas, Australia
Duration: 12 hours (approx.)
Be spellbound by the World Heritage-listed Daintree National Park. Soar over Mossman Gorge before flying further north over the mighty Daintree River to Cape ... Read more
Location: Cairns, Australia
Duration: 90 minutes (approx.)