Half the fun of visiting the quaint mountain town of Kuranda is getting there! Jump aboard the historic scenic railway, ride the skyrail, or hire a car and take a splendid drive through the winding hills from Cairns.

Kuranda offers a feast of artistic, wildlife, shopping and dining pursuits. Order local seafood at a palm-shaded outdoor cafe, then visit the Original Kuranda Rainforest Market for incense and hippie chic. The Kuranda Arts Co-op specializes in locally crafted artworks and pottery, the Heritage Markets has jewelry and opals, and the New Kuranda Markets sells didgeridoos, boomerangs and other souvenirs of indigenous Australia.

Croc-spotting cruises head out from Kuranda along the Barron River, signed walking trails lead through the rain forest, and all sorts of animals are corralled in these parts – cuddle a koala, spot butterflies at the butterfly sanctuary, see big cats at the wildlife reserve, or hang out with feathered friends at BirdWorld.
Practical Info
Kuranda is 25 km (15 miles) northwest of Cairns. You can drive here in around 15 minutes, or take the 90-minute Skyrail or the Scenic Railway, which takes just under two hours. For a less spectacular but cheaper option, catch a Kuranda shuttle bus from Cairns' transit center.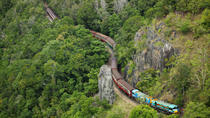 60 Reviews
Experience the ultimate Kuranda visit with a skip-the-line ticket for the Kuranda Scenic Railway and Kuranda Skyrail, plus Gold Class service on the Kuranda ... Read more
Location: Cairns, Australia
Duration: 8 hours (approx.)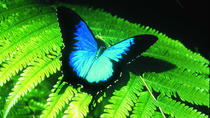 5 Reviews
Be dazzled by more than 1,500 tropical jewel-colored butterflies at the Australia Butterfly Sanctuary. Located in the heart of Kuranda, the Australian ... Read more
Location: Cairns, Australia
Duration: Varies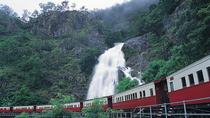 378 Reviews
Experience the rainforest beauty of Tropical North Queensland on a scenic day trip from Cairns. There are five options to choose from that provide different ... Read more
Location: Cairns, Australia
Duration: 7.5 to 10 hours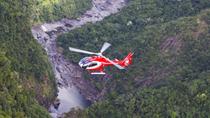 143 Reviews
Hit the rails, the rainforest, the sky and the reef in an action-packed day trip from Cairns! You'll take the Kuranda Scenic Railway from Cairns, go shopping ... Read more
Location: Cairns, Palm Cove and Northern Beaches, Australia
Duration: 9 - 10 hours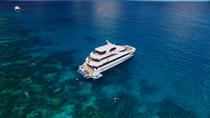 91 Reviews
Over three days, experience the best of tropical Far North Queensland! Go diving or snorkeling on the Great Barrier Reef, ride the Kuranda Scenic Railway and ... Read more
Location: Cairns, Australia
Duration: 3 days (approx.)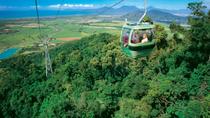 54 Reviews
Enjoy the tranquility of the rainforest as you soar above the canopy aboard the Skyrail on a day trip to Kuranda from Cairns. Choose from a variety of options ... Read more
Location: Cairns, Australia
Duration: 7.5 - 10 hours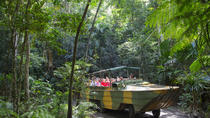 10 Reviews
Explore Australia's World Heritage-listed tropical rainforest at the Rainforestation Nature Park in Kuranda. The park is set on 100 acres (40 hectares) of ... Read more
Location: Cairns, Australia
Duration: Varies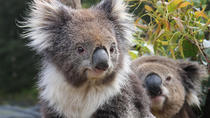 2 Reviews
Combine two of Kuranda's most popular wildlife experiences with visits to both the Kuranda Koala Gardens and Birdworld. Encounter Australia's weird and ... Read more
Location: Cairns, Australia
Duration: Varies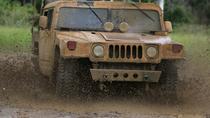 4 Reviews
Spend an exciting evening on a four-wheel drive night tour in the World Heritage-listed Kuranda Rainforest. You'll experience life in the Australian outback ... Read more
Location: Cairns, Australia
Duration: 4 hours (approx.)