352 Reviews
Address:

Saqqara, Egypt

Hours:

Open daily

Admission:

Free
Saqqara (Sakkara)
Set about 18 miles (30 km) south of Cairo, Saqqara (Sakkara) was the burial site for the ancient Egyptian capital of Memphis, now in ruins. The site features a small sphinx, smaller than that at the Pyramids of Giza, and several pyramids, the most famous of which is the stepped pyramid of Djoser dating from 2650 BC, which represented a major advance in building techniques.
Another 16 kings also built their tombs at Saqqara, and the area was used as a burial site until well into Roman times. In 1979, UNESCO named the area a World Heritage site.
Practical Info
The best way to get to Saqqara is by guided tour or by hiring a private car.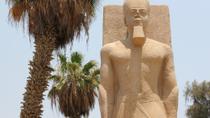 52 Reviews
Discover Memphis and Sakkara, two of Egypt's most important archaeological treasures. Sakkara is home to the oldest pyramid in Egypt, and Memphis was the ... Read more
Location: Cairo, Egypt
Duration: 3 - 4 hours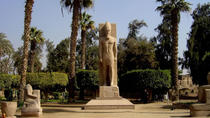 A great day to visit the Red Pyramid and the Bent Pyramid of Dashsur, the Step Pyramid of Zoser in Saqqara, and the old capital of Egypt, Memphis.
Location: Cairo, Egypt
Duration: 8 hours (approx.)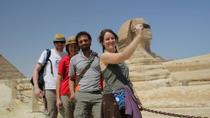 2 Reviews
You can not come to visit Egypt without visiting the three pyramids! Discover the ancient Egyptian civilization and the magic of the desert. Also do not miss ... Read more
Location: Giza, Egypt
Duration: 8 hours (approx.)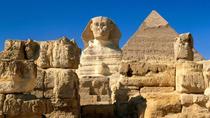 1 Review
Explore the Giza Pyramids, Sphinx, and Saqqara Pyramids and tombs with a private guide.
Location: Cairo, Egypt
Duration: 8 hours (approx.)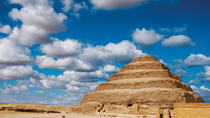 Tour to Giza Pyramids, Sphinx, Memphis and Sakkara is for an entire day and you get to see a plenty of attractions along the way to the main points. With lunch ... Read more
Location: Cairo, Egypt
Duration: 8 hours (approx.)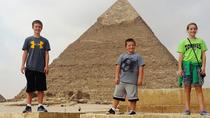 If you have some time during your layover at Cairo Airport, this tour is the right choice for you. Your guide will pick you up from the airport, and make sure ... Read more
Location: Cairo, Egypt
Duration: Flexible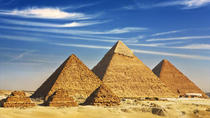 1 Review
Private full day tour visiting Giza Pyramids, Sphinx, Memphis City - the ancient Capital of Egypt and Sakkara Pyramid where you visit the Step Pyramid of King ... Read more
Location: Cairo, Egypt
Duration: 8 hours (approx.)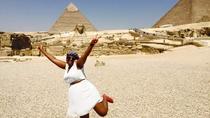 Customize your tour in Saqqara, Giza or Cairo the way you like, with many options to choose from. Cover the most interesting places with your private guide. ... Read more
Location: Cairo, Egypt
Duration: 8 hours (approx.)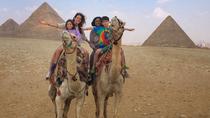 With your private guide, explore all pyramids in Giza, Saqqara and Dahshur. Take pictures, ride a camel and have a traditional Egyptian lunch(chicken ... Read more
Location: Cairo, Egypt
Duration: 8 hours (approx.)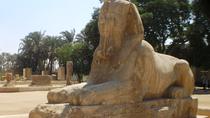 1 Review
Saqqara, Memphis and Giza are the locations in Egypt where the most ancient pyramids still exist. First visit Memphis, the oldest capital of ancient Egypt. ... Read more
Location: Cairo, Egypt
Duration: 8 hours (approx.)