Alexandria Day Trips from Cairo
By Viator, October 2015
Most journeys to Egypt begin and end in chaotic Cairo, but a mere three-hour drive from the capital will bring you to Egypt's Second City — Alexandria, the seaside metropolis that could not feel more different from the nation's capital.

Though it was once the country's premier destination for foreign visitors, Alexandria's once-legendary sophistication has diminished over the years. Nonetheless, today the city has a youthful vibe that derives, in part, from its position as the country's window onto the Mediterranean.

Alexandria is a great place to experience the Egypt of the 21st century, but it also has plenty of historical monuments and palaces. The following sites can be easily combined for a great Alexandria daytrip from Cairo.

Catacombs of Kom el-Shouqafa
One of the world's largest Roman burial sites, the Catacombs of Kom Ash-Suqqafa is one of Alexandria's most popular tourist attractions. The three-leveled labyrinth of underground passages, tombs and antechambers were carved out of the rock and decorated with Roman and Greek motifs. The catacombs include several chambers with sculpted pillars and statues, as well as a large Roman-style banquet room.

Roman Amphitheater
Hidden for centuries by a cemetery, the Roman theater in Kom El-Deka was only excavated in 1959. The marble theater, which is surrounded by Roman baths and villas, once seated up to 800 spectators (the seating is quite well-preserved). You can see some sections of mosaic flooring here, but if you want to see some really impressive tile work, check out the adjacent remnants of the Villa of the Birds.

Biblioteca Alexandria
Inspired by the original great library of Alexandria (one of the ancient world's greatest repositories of learning), the ambitious 21st-century Biblioteca Alexandria was designed to hold more than eight million books. Built between 1995 and 2002, the massive library has 11 levels. Occupying more or less the same site as its ancient precursor, the Biblioteca is an impressive homage to the city's ancient splendor.

Fort Qaitbey
Built atop the ruins of Pharaohs, the colossal lighthouse that was once one of the seven ancient wonders of the world, Fort Qaitbey is a defensive fortress that was built in the 15th century as a major defense post on the Mediterranean. The evocative citadel offers impressive panoramic views.

Alexandria National Museum
The Alexandria National Museum is housed in an elegant early 20th-century mansion and contains many of the city artistic treasures. The higher you go in the building, the more you advance through Alexandria's historic eras: the ground floor focuses on Dynastic Egypt, followed by the Greco-Roman era on the first floor and Coptic and Islamic works on the second.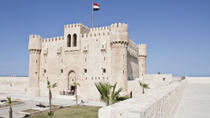 9 Reviews
Behold historical Alexandria, Egypt's second-largest city on this full-day tour from Cairo. Travel to this beautiful Mediterranean coastal city, founded by ... Read more
Location: Cairo, Egypt
Duration: 10 hours (approx.)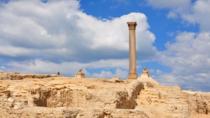 59 Reviews
Take a fascinating private tour to Alexandria from Cairo in the company of your own Egyptologist guide. With your own private Egyptologist guide to lead the ... Read more
Location: Cairo, Egypt
Duration: 11 hours (approx.)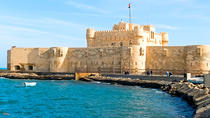 4 Reviews
Private 10-hour tour to visit Pompey Pillar, Catacombs of Kom El-Shoqafa, Citadel of Qaitbay and the Library of Alexandria with a multilingual Egyptologist ... Read more
Location: Cairo, Egypt
Duration: 10 hours (approx.)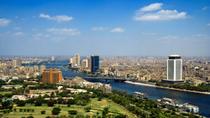 3 Reviews
Book your Private Transfer from Cairo Airport to your Alexandria Hotel or the Port for an affordable and safe way to get between two of Egypt's great cities. ... Read more
Location: Cairo, Egypt
Duration: 2.5 - 3 hours