Calgary is the largest city in Alberta and is one of the largest cities in all of Canada. Popular for the Calgary Stampede, ecotourism, agriculture and the oil industry the city is full of things to see and do. It is also a great starting point for other nearby adventures. Here are a few suggested day trips from Calgary.

Visit Banff

Located a roughly 90minute drive away from Calgary is one of the countries top tourist attractions, Banff National Park and the resort town within it also known as Banff. The town and the surrounding areas are known as having some of the most beautiful and picturesque landscapes in all of the country. Popular year round Banff is a great place for stunning views of Emerald lakes with snow capped mountain back drops, Gondola rides with views as far as the eye can see, skiing, snowboarding, hiking and biking trips, hot springs, white water rafting tours, nature watching and so much more.

Walk on a Glacier

Located north west of the city between the popular towns of Banff and Jasper is the Athabasca Glacier which is part of the Columbia Icefield. The best way to get up close with this ancient piece of ice is to take a day trip like the Columbia Icefield Tour from Calgary. On the tour you will drive along the Icefield Parkway, which is known as one of the greatest mountain drives in the world as well as, visit Banff and Lake Louise with the best part being a ride in the all-terrain Ice Explorer. Once in the Ice Explorer you will drive onto the glacier and if you are lucky there will even be time to get out and walk on the 400+ year old glacier yourself for a very neat experience.

Explore Nature

If you are tired of the big city and you just want to get out and explore you might be interested in taking a Mountain, Lakes, and Waterfalls Day Trip from Calgary. On this day trip you of course get to see some stunning mountains, lakes and waterfalls in the surrounding areas. Visit everything from the popular Lake Louise, to the spiral tunnels at Kicking Horse Pass, Takakkaw Falls,  and the Valley of Ten Peaks just to name a few.

If you are visiting Calgary make sure that at the very least you spend one day exploring outside of the city.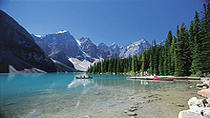 41 Reviews
Discover Canada's beautiful mountain lakes and waterfalls during this day trip from Calgary. Explore Banff National Park and visit Lake Louise, the 'Jewel of ... Read more
Location: Calgary, Canada
Duration: 14 hours (approx.)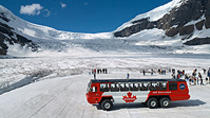 34 Reviews
On this day trip from Calgary, see the exciting Icefields Parkway on your way to the Columbia Icefield, and explore the Athabasca Glacier with the Ice ... Read more
Location: Calgary, Canada
Duration: 14 hours (approx.)
Join a day-long (approximately 11 hours) tour of Banff and Lake Louise, and explore the breathtaking and inspiring scenery that Alberta has to offer. From the ... Read more
Location: Calgary, Canada
Duration: 11 hours (approx.)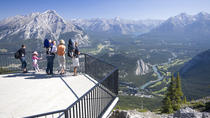 25 Reviews
Take a full day to explore the Canadian Rockies, and travel along Tunnel Mountain Drive, with its wind-carved rock formations. Then ride to the mountain top ... Read more
Location: Calgary, Canada
Duration: 12 hours (approx.)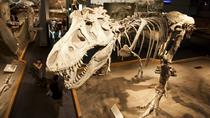 13 Reviews
Discover hoodoo rock formations and dinosaur fossils in the Canadian Badlands of Alberta. On this day trip by coach from Calgary, travel through the lunar ... Read more
Location: Calgary, Canada
Duration: 8 hours (approx.)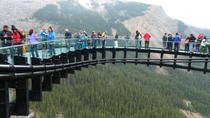 15 Reviews
Travel from Calgary to Jasper on this one-way Canadian Rockies day trip by coach, ideal for photographers, outdoor enthusiasts and casual sightseers alike. ... Read more
Location: Calgary, concludes Jasper, Canada
Duration: 11 hours (approx.)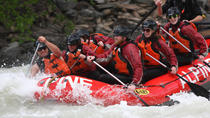 4 Reviews
For an exhilarating day in the Canadian Rockies, enjoy a whitewater rafting adventure on the Kicking Horse River! It's the perfect way to experience the ... Read more
Location: Golden, Canada
Duration: 5 hours 30 minutes (approx.)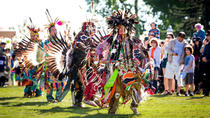 5 Reviews
Head-Smashed-In Buffalo Jump: It might sound like a news headline, but it's actually a UNESCO site that you can visit on this trip to southern Alberta from ... Read more
Location: Calgary, Canada
Duration: 8 hours (approx.)