Southern California, stretching from Los Angeles to Anaheim to San Diego, is dotted with theme parks across a variety of genres. From the magical Disneyland to the world of water creatures at SeaWorld, there is something for both adults and children alike. Here's a quick overview of some of California's most famous theme parks that definitely merit a visit.
Disneyland, home to Mickey Mouse, Donald Duck and a host of other memorable characters is a must on every kid's wish list. Its many themed areas offer unparalleled rides, shows, shopping and dining opportunities for the entire family. Adults can enjoy the spas and bars at the ESPN Zone and House of Blues or partake in the food and wine festivals held from time to time.
Seaworld is a must for animal lovers as visitors come face to face with dolphins, whales, penguins and a flurry of exciting sea creatures.

Knott's Berry Farm, America's oldest theme park, has 165 rides and live shows and is the perfect way to pump up your adrenaline.

Take things one notch higher at Six Flags Magic Mountain, home to Riddler's Revenge, the world's tallest and fastest stand-up rollercoaster and 100 other thrilling adventures.
Legoland in Carlsbad is famous for Miniland USA, a 20-million Lego piece reproduction of famous American landmarks.
But in spite of the fun galore, theme parks can be quite exhausting and expensive when not properly planned in advance! Enormous and widespread, they entail a lot of walking and tend to take up the whole day. It is advisable to have a pre-planned map of attractions that you plan to cover, wear comfortable footwear, slop on sunscreen and carry a change of clothes in case you get drenched on water rides!

Finally, theme parks can be quite confusing with their maze-like structure, so it makes sense for large groups to decide on a leader who will supervise the group and children in particular to make sure no one gets left behind along the way.
Be sure to book your tickets in advance to skip the hassle and the lines!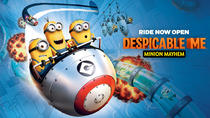 792 Reviews
Get the celebrity treatment with this all-access ticket. It includes all-day admission to the park, one-time express access to all rides, shows and ... Read more
Location: Los Angeles, California
Duration: 1 day (approx.)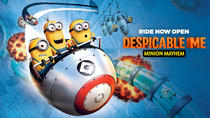 14 Reviews
Get the celebrity treatment with this all-access ticket. It includes all-day admission to the park, one-time express access to all rides, shows and ... Read more
Location: Anaheim - Buena Park, California
Duration: 1 day (approx.)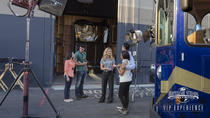 231 Reviews
Immerse yourself in a full day of movie-making magic with a specially trained guide as you discover the Universal Studios Hollywood℠ the general public doesn't ... Read more
Location: Los Angeles, California
Duration: Flexible
120 Reviews
With access to over 26 top LA attractions, activities and tours, the Go Los Angeles™ Card offers something for everyone! Tour Warner Bros. Studio on a VIP ... Read more
Location: Los Angeles, California
Duration: Varies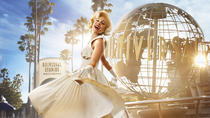 43 Reviews
Experience the magic of Hollywood on a fun-filled visit to Universal Studios Hollywood! Go behind the scenes of your favorite movies and TV shows on the ... Read more
Location: Anaheim - Buena Park, California
Duration: 12 hours (approx.)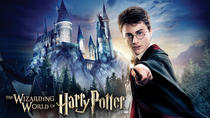 319 Reviews
Get ready for the ultimate Hollywood movie experience! Go behind the scenes on the world famous Studio Tour to explore where Hollywood movies are made. Then, ... Read more
Location: Los Angeles, California
Duration: Flexible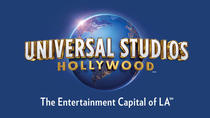 237 Reviews
Already purchased your tickets to Universal Studios Hollywood? Sit back and relax and let someone else take care of the driving! This round-trip transport from ... Read more
Location: Anaheim - Buena Park, California
Duration: 10 hours (approx.)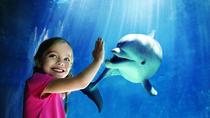 69 Reviews
Spend a full day exploring the awe-inspiring world of marine life at SeaWorld San Diego, where every encounter is a new adventure. Come face-to-face with ... Read more
Location: San Diego, California
Duration: Flexible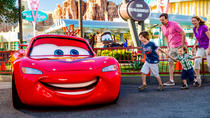 1 Review
Welcome to the Happiest Place on Earth! This package includes your 1-day Disneyland Park® admission ticket as well as round-trip transportation from select Los ... Read more
Location: Los Angeles, California
Duration: Flexible
89 Reviews
Get ready for world-class fun at Knott's Berry Farm. When it comes to adrenaline-pumping thrill rides and wild adventures for the whole family, there's no ... Read more
Location: Anaheim - Buena Park, California
Duration: Flexible