Whales are perhaps the most fascinating creatures on earth, but unfortunately we don't have too many opportunities to get up close to these enormous aquatic animals. That is, unless you take a whale-watching cruise from Victoria, Vancouver Island!

British Columbia's whale-watching opportunities are legendary, as the waters off Vancouver Island are home to more pods of orcas than anywhere else on earth. You'll also have the chance to spot humpback, gray and minke whales, seals, sea elephants and sea lions, plus the occasional bald eagle soaring overhead.

Watching a frolicsome whale surface just meters from your boat is an awe-inspiring, once-in-a-lifetime experience. Eco-friendly whale-watching tours are led by professional naturalists who are experts in marine animal behavior, and can help explain the meaning behind those playful dips, dives and splashes.

The naturalist experts can also help you spot the different wildlife, and recognize whales' telltale humps, spouts and tails from aboard your whale-watching vessel. If conditions are right, you might hear the haunting song of the whale.

Vancouver's stellar whale-watching locations include Haro Strait, Lions Bay and Howe Sound off the coast of Vancouver. Whale-watching high season is late March to October, and tours take to the water in luxury motor yachts, inflatable Zodiac boats or even a seaplane.

Not only do you get to interact with nature's gentle giants of the sea, you also have unsurpassed views of British Columbia's stunning scenery and Victoria's harbor setting.

Remember to wrap up warm whatever time of year, and bring along your camera and binoculars to get the most out of your whale-watching experience. There can be a 90 percent chance you'll spot a whale while cruising, and if Moby Dick doesn't comply there's usually an extra trip thrown in for free.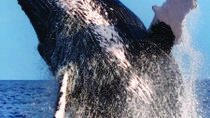 28 Reviews
From late December through early May, thousands of humpback whales migrate to the warm waters of Hawaii. Catch a glimpse of the magnificent mammals on a ... Read more
Location: Waikiki, Oahu
Duration: 2 hours (approx.)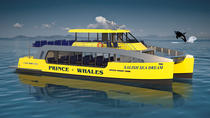 26 Reviews
Combine four great experiences for the ultimate Vancouver day trip! Take a whale-watching cruise, sightsee around Victoria at your own pace, explore the ... Read more
Location: Vancouver, Canada
Duration: 10 hours 30 minutes (approx.)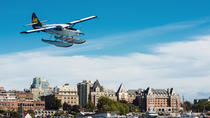 36 Reviews
Fly from Vancouver to Victoria on a 35-minute flight by seaplane and search for Orcas on a whale watching cruise on Haro Strait. Be kind to the environment ... Read more
Location: Vancouver, Canada
Duration: Varies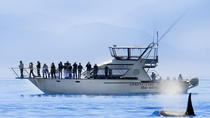 40 Reviews
See the majestic wildlife of the northern Pacific Ocean on a whale-watching cruise from Victoria. On board a comfortable boat, you'll spot orcas, humpback ... Read more
Location: Victoria, Canada
Duration: 3 hours (approx.)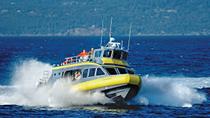 2 Reviews
Hop on a one-way whale-watching cruise from Vancouver! Departing in the morning, spot whales, sea lions, seals, porpoises and more with the help of your expert ... Read more
Location: Vancouver, Canada
Duration: 4 hours (approx.)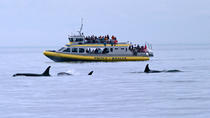 16 Reviews
Experience the natural beauty of Victoria with two memorable experiences in one day. Take a whale-watching tour from Inner Harbour around the Gulf Islands and ... Read more
Location: Victoria, Canada
Duration: 5 hours (approx.)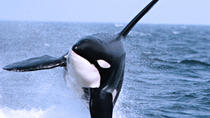 Hop on a one-way whale-watching cruise from Victoria! Departing in the afternoon, spot whales, sea lions, seals, porpoises and more with the help of your ... Read more
Location: Victoria, Canada
Duration: 5 hours 30 minutes (approx.)