Coba Ruins
The Coba Ruins, built long ago—sometime between the years 500 and 900—lie deep in the heart of the Yucatan jungle. Visitors can rent bikes or hire rickshaws to travel among the knobby paths and thick forest that link the groupings of ancient pyramids and historic sites to one another. 
A climb to the top of the Nohuch Mul pyramid, the tallest in the Yucatan, affords visitors a spectacular (if nerve-wracking) view of the jungle, as well as the astronomical observatory and game courts that surround it. From this vantage point, travelers can also check out the Mayan's version of an interstate highway: elevated roads called sacbeob, that lead from the ruins to other Mayan cities. 
Practical Info
Visitors can travel from Cancun to Coba by driving south on highway 307. Several public buses also make the 3-hour journey each day. Coba is located about 45 minutes from Talum and admission to the ruins is 57 pesos per person—about US$6. 
166 Reviews
Reveal the mysteries of ancient Mayan civilization with this Cancun Super Saver, a full-day adventure to Tulum and Coba combining two best-selling tours at a ... Read more
Location: Cancun, Mexico
Duration: 11.5 hours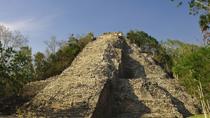 7 Reviews
Discover the Mayan ruins of Coba and dive into Xel-Ha, a natural aquatic park, on this combo tour from Cancun – all in one day! Bike around the archaeological ... Read more
Location: Cancun, Mexico
Duration: 10 hours (approx.)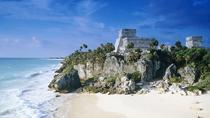 12 Reviews
Seize a full day by visiting the three most know places: Tulum and Coba Ruins, the Cenote Tankach-Ha and enjoy a Lunch Buffet. Visit these two unique ... Read more
Location: Cancun, Mexico
Duration: 1 day (approx.)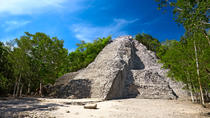 9 Reviews
This 12-hour guided tour takes you to the two most significant archaeological sites on the Riviera Maya such as the seaside city of Tulum, where ancient ruins ... Read more
Location: Playa del Carmen, Mexico
Duration: 12 hours (approx.)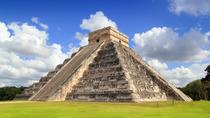 3 Reviews
Visit Chichen Itza, Coba and Ik Kil Cenote. Visit great archaeological sites and learn all about the history of these places. Included on your tour is a ... Read more
Location: Playa del Carmen, Mexico
Duration: 12 hours (approx.)
40 Reviews
Beat the crush of crowds and explore Coba in peace on this early morning tour with an archaeologist guide — a Viator Exclusive that can't be booked anywhere ... Read more
Location: Cancun, Mexico
Duration: 10 hours (approx.)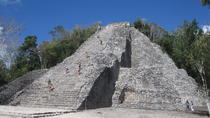 7 Reviews
Enjoy a full-day seeing three amazing and famous places in the Yucatan Peninsula: Tulum and Coba Ruins plus the Cenote Tankach-Ha. Tulum is the only ... Read more
Location: Playa del Carmen, Mexico
Duration: 1 day (approx.)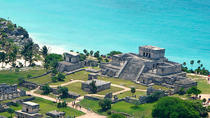 14 Reviews
This tour offers a unique experience filled with archaeological sites knowing two traditions: Tulum and Coba. You will also enjoy the beautiful Beach in Tulum ... Read more
Location: Cancun, Mexico
Duration: 7 hours (approx.)
5 Reviews
See Chichen Itza and Coba at their best, before the daytime crowds beat you to it! This Viator Exclusive Super Saver combines two top experiences from Cancun ... Read more
Location: Cancun, Mexico
Duration: 2 days (approx.)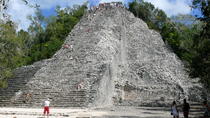 2 Reviews
Enjoy a full-day tour exploring some of the most amazing inland attractions in Tulum. Visit Punta Laguna, is a nature reserve managed and protected by a Mayan ... Read more
Location: Tulum, Mexico
Duration: 8 hours (approx.)