145 Reviews
Address:

Mexico

Hours:

Open daily 8:30am - 9pm (until 10pm in Summer)

Admission:

Basic Admission - Adults: US$69, Children: US$34.50
Xcaret
A theme park that can be equaled to Mexico's "eco-park" version of Disneyland, Xcaret has natural and cultural attractions for visitors to the Riviera Maya region. The river that flows through the Mayan ruins and the subterranean river in Xcaret park offer swimming and snorkeling, coral reef diving, and dolphin encounters. See the turtle nesting site, manatees, butterfly pavilion, bat cave, island of jaguars, and the orchid greenhouse among many sites that make up the diverse eco-park.

The cultural activities in Xcaret also make it a premier attraction for tourists. The replica of a Mayan village, the colorful Mexican cemetery, and the Papantla Flying Men illustrate the cultural blending of Spanish and Mexican traditions. The resort culture of Cancun has traveled down the coast to Xcaret, so expect luxury accommodations and evening entertainment, including an ancient Mayan ceremony show of Vegas proportions.
Practical Info
Xcaret Park and archeological zone has the perfect balance of historic ruins, nature adventures, resort luxury, and cultural excursions that give the eco-park its unique feel. Xcaret is also known for its celebrations around Day of the Dead and the "Travesia Sagrada Maya," the Mayan Sacred Crossing to Playa del Carmen and Cozumel to honor the lunar goddess Ix Chel in late May.
3 Reviews
Xcaret eco-archaeological Park will offer you a truly amazing experience with a mix of entertainment, nature adventures, exquisite food and history. Choose ... Read more
Location: Playa del Carmen, Mexico
Duration: Flexible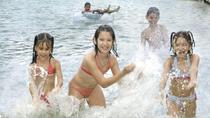 86 Reviews
Spend a day in paradise at Xcaret, an eco-archaeological park located in the Riviera Maya. Discover an underground maze of rivers where Mayans once prepared ... Read more
Location: Cancun, Mexico
Duration: 9 to 15 hours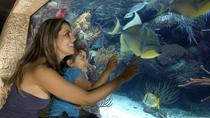 13 Reviews
Nature lovers, outdoor enthusiasts and history buffs — find your paradise at Xcaret, an eco-archaeological park located along the Riviera Maya. View birds and ... Read more
Location: Playa del Carmen, Mexico
Duration: 9 to 15 hours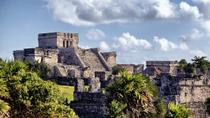 Learn about ancient Mayan life on an early morning private tour of Tulum, and see its incredible daytime ruins before the crowds arrive. After exploring the ... Read more
Location: Cancun, Mexico
Duration: 12 hours (approx.)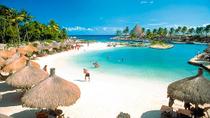 1 Review
Come and explore this sacred paradise in the heart of the Riviera Maya. See how much you can pack into one day when you visit the botanical garden, aviary, ... Read more
Location: Cozumel, Mexico
Duration: 10 hours (approx.)
31 Reviews
Indulge in some of the greatest attractions on offer in the Yucatan with this Cancun combo! Select two out of four amazing options – Xcaret, Xel-Ha, Xplor or ... Read more
Location: Cancun, Mexico
Duration: 12 hours (approx.)
3 Reviews
Book and enjoy this Cancun Super Saver which includes two of the most popular activities in the area taken over two days. The first day you'll get to visit ... Read more
Location: Cancun, Mexico
Duration: 2 days (approx.)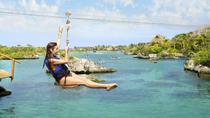 13 Reviews
Spend a day splashing around Xel-Há, a natural aquarium located on an inlet along the Riviera Maya. Snorkel and swim in a lagoon, float down a river in an ... Read more
Location: Playa del Carmen, Mexico
Duration: 9 hours (approx.)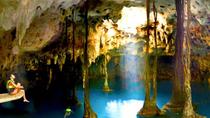 13 Reviews
Visit the park of Xenotes Oasis Maya and explore four phenomenal cenotes in the Yucatan jungle, each calling for a different adventure: rappelling, ziplining, ... Read more
Location: Playa del Carmen, Mexico
Duration: 10 hours (approx.)
2 Reviews
Considered one of the world's greatest natural parks, Xel-Há will give you one of the best experiences while you are visiting the Riviera Maya. Your ... Read more
Location: Playa del Carmen, Mexico
Duration: Flexible