Long, flat, and powdery white, Cancun has made a name for itself by housing some of the best beaches in Mexico, if not the world. It's no mistake that most of these beaches can be found along the Hotel Zone, and this little enclave of resorts and all-inclusives make up the best of the Cancun Peninsula.
Choosing what beach is right for you is a matter of opinion to a large part, but knowing your territory can help to make a difference. Generally speaking, the Caribbean side of the Hotel Zone has the prettiest water and whitest sand, but there is a greater chance of wave action and your chosen beach being crowded. The bay side of Cancun's beaches tend to have calmer water and be less populated, though the water tends to be less crystal clear.
Between Kilometer 6 and 7 you'll find Riu Caribe and the beach here is long and flat, with correspondingly flat waves. Iberostar's beach is repeatedly voted as one of the best, with long white sand (great for walking or shelling) postcard beauty, and some wave action. Palapas beach at the JW Marriot is miles long, clear, clean, and calm, with thatched umbrellas and a big open sky – another popular choice. Playa Linda Beach west of Nichupte Bridge is popular for people-watching and a great selection of watersports activities. Come dusk, look here for a lively party scene.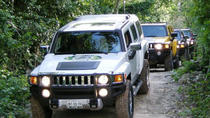 43 Reviews
Explore Cancun like never before - through the jungle and in a Hummer or Jeep! Hop aboard a fully automatic Hummer and take the adventure of a lifetime, ... Read more
Location: Cancun, Mexico
Duration: 8 hours (approx.)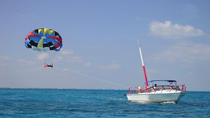 38 Reviews
Did you ever want to go parasailing but were afraid to do it alone? Imagine the feeling of soaring high above the Cancun hotel zone and exploring all the sites ... Read more
Location: Cancun, Mexico
Duration: 30 minutes (approx.)
77 Reviews
Sail on a beautiful Trimaran through the Caribbean Sea and travel to the tropical island that sits on the imaginary line between the Gulf of Mexico and the ... Read more
Location: Cancun, Mexico
Duration: 8 hours (approx.)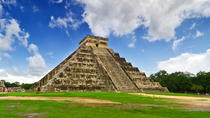 25 Reviews
Experience the best of the Yucatan on a Cancun combo tour including Chichen Itza and a catamaran sail! See the Pyramid of Kukulcán and other archeological ... Read more
Location: Cancun, Mexico
Duration: 2 days (approx.)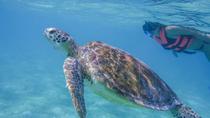 4 Reviews
Enjoy a day of snorkeling on this adventure from Cancun! Snorkel in a crystal-clear cenote, where you'll see spectacular limestone rock formations. Then, head ... Read more
Location: Cancun, Mexico
Duration: 7 hours (approx.)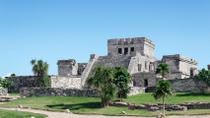 11 Reviews
Why fly from Mexico City straight to Cancun when you can make your way there on this convenient eight-day tour, stopping at some of Mexico's most important ... Read more
Location: Mexico City, Mexico
Duration: 8 days (approx.)