Langa Township Tours
Settled in the mid-1920s as a designated area for black Africans, Langa Township is Cape Town's oldest and largest township. This lively community, which was established pre-apartheid, is steeped in history of the Xhosa people. Even its name pays homage to a famous tribe member who rebelled against the government in the late 1800s and was later imprisoned at Robben Island.

Visitors can tour the community with local Xhosa guides and explore the streets of Joe Slovo, the largest informal settlement in the township. A monument recognizing those who lost their lives in anti-pass campaign protests during apartheid stands at the community's center, as well as a newly opened craft market stocked with local handmade items and a recently renovated cultural and multi-purpose center.
Practical Info
Langa Township is located off the N2 Highway at exit 12. It is also accessibly by the Langa Railway Station. Visitors should allot several hours to explore the neighborhood to gain a real feel for the community, life and culture.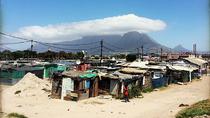 1 Review
Learn about the rich cultural history of Cape Town, while visiting Langa and going on a drive through sightseeing of Gugulethu townships in the Cape Flats, an ... Read more
Location: Cape Town, South Africa
Duration: 5 hours (approx.)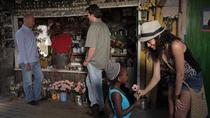 Discover the multicultural side of Cape Town and interact with the locals. From District Six where forced removals chaneg the lives of many people, to informal ... Read more
Location: Cape Town, South Africa
Duration: 3 hours 30 minutes (approx.)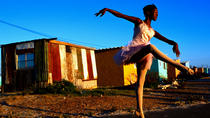 Join this 4-hour private tour of Langa and Gugulethu, two Cape Town-area townships, led by a local guide. Hotel pickup and transport to the townships is ... Read more
Location: Cape Town, South Africa
Duration: 4 hours (approx.)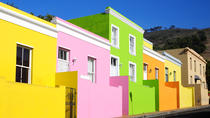 25 Reviews
Discover Cape Town's cultural heritage and get a snapshot of township life on this 3.5-hour tour. With a knowledgeable guide at your side, take in the ... Read more
Location: Cape Town, South Africa
Duration: 4 hours (approx.)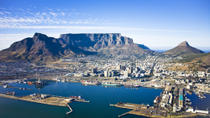 129 Reviews
Experience a thought-provoking guided tour of Cape Town and Robben Island, where the late Nelson Mandela was imprisoned for 18 years. Learn the sobering ... Read more
Location: Cape Town, South Africa
Duration: 9 hours (approx.)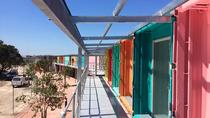 8 Reviews
Originally built as areas of segregation, Cape Town's townships are experiencing new life. On this tour guests visit two key township central business ... Read more
Location: Cape Town, South Africa
Duration: 4 hours (approx.)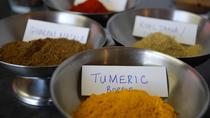 Unleash your appetite for a 4-hour tasting tour of Cape Town's traditional food offerings. Brush up on the region's diverse food heritage as you travel via ... Read more
Location: Cape Town, South Africa
Duration: 4 hours (approx.)