With more than 25 island and mainland ports of call, the Caribbean region is the ultimate cruising destination – think swaying palm trees, balmy breezes and colorful beach bars. From the US state of Florida to just a few miles off the coast of South America, the Caribbean region is vast, and no two islands are alike. Cruises tend to stick within three geographical areas: Eastern Caribbean, Western Caribbean and Southern Caribbean.
Eastern Caribbean
Eastern Caribbean destinations include tried-and-true favorites like the Bahamas, US Virgin Islands and St Martin (St Maarten), as well as glamorous St Barts, historic Puerto Rico and the uber-relaxing Turks and Caicos.
Western Caribbean
Ports in the Western Caribbean offer a mix of outdoor activities, from the waterfalls of Jamaica to the white sands of Grand Cayman to exploring the Mayan ruins of Mexico. Mainland ports include Key West, Florida; Roatan, Honduras; and Belize.
Southern Caribbean
The colorful, exotic islands in the Southern Caribbean delight visitors with their European influences. Hit the ABC islands (Aruba, Bonaire and Curaçao) for some Dutch flair, Barbados for a little slice of England, or Trinidad and Tobago with its mix of African, Indian and British cultures.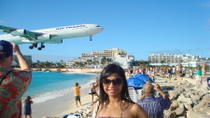 263 Reviews
While in port in St Maarten, enjoy fun in the sun at two of St Maarten's renowned beaches – Orient Beach and Maho Beach. Your friendly guide will deliver you ... Read more
Location: Philipsburg, St Maarten
Duration: 5 hours (approx.)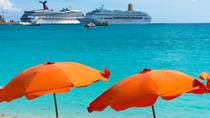 218 Reviews
While in port in Philipsburg, discover the enchanting towns, stunning beaches and local cuisine of the island of St Martin on this 4.5-hour shore excursion. ... Read more
Location: Philipsburg, St Maarten
Duration: 4 hours 30 minutes (approx.)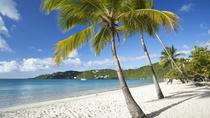 215 Reviews
When you're in port in St Thomas, enjoy its beautiful vistas, duty-free shopping and pristine beaches on this sightseeing shore excursion. Hop on a ... Read more
Location: St. Thomas, US Virgin Islands
Duration: 3-5 hours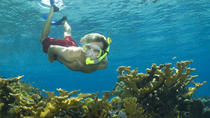 37 Reviews
The waters in the Bahamas are simply perfect for snorkeling! If you have limited time and want to see its incredible marine life, hop aboard this Nassau shore ... Read more
Location: Nassau, Bahamas
Duration: 5 hours (approx.)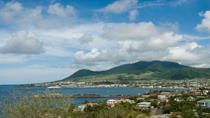 91 Reviews
While you're in port in St. Kitts, get a full St. Kitts experience with a panoramic tour shore excursion. You'll tour Basseterre, enjoy gorgeous scenic drives ... Read more
Location: Basseterre, St Kitts
Duration: 2-3 hours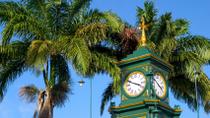 83 Reviews
Are you ready for a fun tour of one of the Caribbean's most charming islands? Visit Basseterre, a town still depicting the structures of the French and ... Read more
Location: Basseterre, St Kitts
Duration: 3 hours (approx.)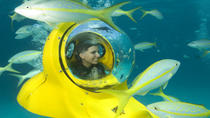 29 Reviews
On your next cruise to the Bahamas, you must jump off your ship and experience the fun of the SUB Bahamas Adventure! This shore excursion is the perfect way to ... Read more
Location: Nassau, Bahamas
Duration: 6 hours (approx.)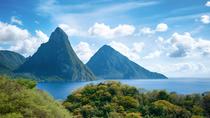 22 Reviews
Get a fascinating look at the island of St Lucia on this shore excursion. Your time in port will start with a drive to the town of Soufriere to see the famous ... Read more
Location: Castries, Saint Lucia
Duration: 5 hours 30 minutes (approx.)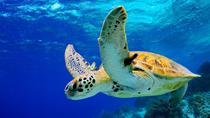 43 Reviews
Hop off your cruise ship and discover the real Grand Cayman! On this West Bay shore excursion, you'll avoid the tourist traps and gift shops and travel ... Read more
Location: George Town, Grand Cayman
Duration: 2 hours 30 minutes (approx.)
31 Reviews
Your time in port in St Maarten can be a boating adventure on the Caribbean with this snorkeling and sightseeing shore excursion. You are your own captain as ... Read more
Location: Simpson Bay, St Maarten
Duration: 2 hours 30 minutes (approx.)