The Cayman Islands have a reputation to uphold – and we're not talking about their banking industry. People come to the Cayman Islands to experience the joys of this peaceful Caribbean island. The Grand Cayman's white sand beaches, its conch shell artwork, and of course, the beautiful clear blue waters. Blessed with rich marine life, visitors to Grand Cayman love to explore its depths. Corals, shipwrecks, caves, and throngs of underwater life await.

Georgetown, Grand Cayman is literally surrounded with coral reefs, and many of them accessible just by walking into the water from the beach with your snorkel gear. Other underwater adventures are better seen via submarine – and luckily, this is a viable option. The Georgetown submarine expeditions give visitors an unrivaled chance to experience the underwater world in a whole new way, and everything from Frogfish to barracudas, sea turtles, dolphins, and the thousands of different species of fish that inhabit these tropical waters can be seen from the safety and luxury of a submarine tour.

Not satisfied with a submarine tour? You can always swim with the dolphins one-on-one, or, for an exceptional experience found nowhere else on earth, you can visit the Grand Cayman Stingray Sandbar and Reef and get a chance to hold the giant stingrays in your hand as they approach by the dozens and playfully lap you with their wings. These gentle giants of the underwater world have a permanent smile on their face, and so will you after this amazing underwater experience.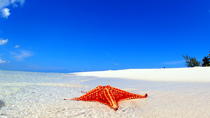 65 Reviews
Take in three of the Cayman Islands' top attractions by joining us on an adventure like no other. Visit Stingray City, Coral Garden and Starfish Snorkel. This ... Read more
Location: Cayman Islands
Duration: 3 hours 30 minutes (approx.)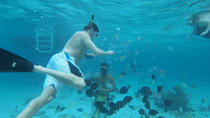 141 Reviews
This tour goes to the Stingray City sandbar where you will interact with stingrays. This tour also includes two snorkeling stops, the magnificent Coral Gardens ... Read more
Location: George Town, Cayman Islands
Duration: 3 hours (approx.)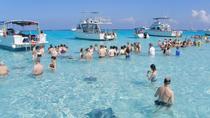 88 Reviews
Visit Stingray City — one of the Cayman Islands' top attractions — on this 3-hour morning or afternoon tour. Accessible only by boat or other watercraft, ... Read more
Location: George Town, Grand Cayman
Duration: 3 hours (approx.)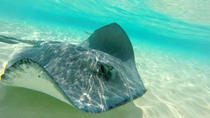 46 Reviews
Come on and enjoy our wonderful half-day tour to Stingray City and Coral Gardens. The 3-hour experience includes a 45-minute visit to see wild stingrays in the ... Read more
Location: George Town, Cayman Islands
Duration: 3 hours (approx.)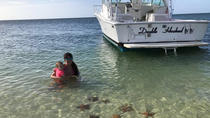 18 Reviews
Spend an unforgettable day on the water with this private 4, 6-, or 8-hour ocean charter from George Town. Traveling along the crystal clear waters of Grand ... Read more
Location: George Town, Grand Cayman
Duration: Flexible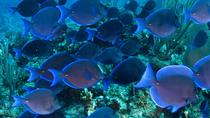 42 Reviews
Are you ready for the adventure of a lifetime? Discover the underwater world of Grand Cayman! Experience the thrill of journeying beneath the sea in a real ... Read more
Location: George Town, Cayman Islands
Duration: 90 minutes (approx.)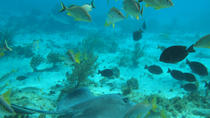 13 Reviews
This tour goes to the Stingray City sandbar as well as two snorkeling stops, the Barrier Reef and the Coral Gardens, with a stop at the Kaibo Yacht Club for a ... Read more
Location: George Town, Cayman Islands
Duration: 5 hours (approx.)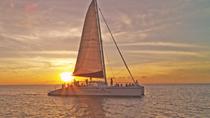 40 Reviews
Dine under the stars with your loved one on this romantic Grand Cayman dinner cruise. Sail from Seven Mile Beach aboard a luxury catamaran and take in gorgeous ... Read more
Location: George Town, Grand Cayman
Duration: 3 hours 30 minutes (approx.)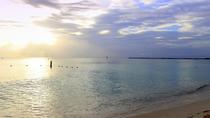 10 Reviews
Your 3.5-hour trek to the bioluminous bay leaves at 5:00pm from the Cayman Island Yacht Club Slip B43. Enjoy a beautiful Cayman sunset on the way to Starfish ... Read more
Location: George Town, Cayman Islands
Duration: 3 hours 30 minutes (approx.)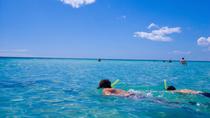 21 Reviews
Set sail aboard a luxury catamaran for the amazing Stingray City Sandbar – one of the coolest sites in the Caymans! With an early morning departure, you'll be ... Read more
Location: George Town, Grand Cayman
Duration: 4 hours (approx.)