Top Day Trips from Cebu
By Viator, January 2018
If you're based in Cebu City, chances are you're going to want to explore further afield, as many of the region's best beaches and attraction are located outside of the city center. Luckily, most of these sites make for easy, convenient and fun day trips from Cebu.

Beautiful Bohol
The island of Bohol, located a short ferry ride south of Cebu, is blessed with abundant natural beauty, diverse wildlife and remnants of its Spanish colonial heritage. The island's mysterious Chocolate Hills look like bizarre grass-covered mole hills, named for the chocolatey brown color they turn during the dry season. Nearly as famous as the Chocolate Hills is the tarsier, possibly the world's smallest primate and the inspiration for Stephen Spielberg's E.T. If you'd rather stick to the water, Bohol has many secluded coves and white sand beaches, along with some of the best dive sites in the country.

Island Hopping
A trip to Cebu wouldn't be complete without a day of island hopping to the smaller islands around Cebu. A motorized boat will take you to excellent snorkeling sites, bird sanctuaries and secluded beaches. Enjoy a picnic lunch on a beach and some afternoon relaxation in the sand before heading back to Cebu for the night.

Cebu's Northern Coast
To experience a more rural, rustic Cebu, head out of the city toward the island's northern coast. In the fishing village of Danao, you'll have the chance to eat like a local in an outdoor market, visit a collection of off-the-beaten-path colonial churches and take in the views from the Bagakay Point lighthouse.

Marvelous Malapascua
Located in the for north of Cebu, Malapascua Island's white sand beaches and laid back attitude beacons visitors looking to escape Cebu City for the day. Laze on the island's beaches, head out for shark sightings at one of the island's three wreck dive sights or go into town for an impromptu basketball tournament with the locals. Whatever activities you choose, you'll find Malapascua a pleasant change of pace.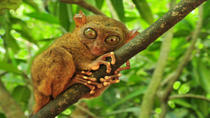 9 Reviews
Take a break from the hustle and bustle of Cebu's city life and discover the natural beauty of the Philippine islands on a day trip to Bohol. You'll take a ... Read more
Location: Cebu, Philippines
Duration: 8 hours (approx.)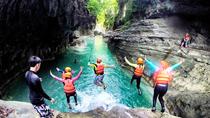 Join this day-trip and experience canyoneering thrill in Cebu. Enjoy a day away from hustle and bustle of the busy city with this extremely fun activities. ... Read more
Location: Cebu City, Philippines
Duration: 8 hours (approx.)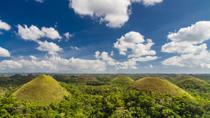 3 Reviews
Discover the natural beauty of the Philippines while touring the scenic countryside of Bohol Island. This day trip with an informative guide takes you on a ... Read more
Location: Bohol, Philippines
Duration: 6-8 hours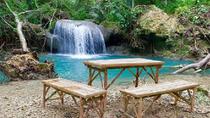 Enjoy a scenic drive along the south coastal road of Carcar followed by a short walk uphill to the waterfalls. A cozy trek... A peaceful river... A gentle hush ... Read more
Location: Cebu City, Philippines
Duration: 7 hours (approx.)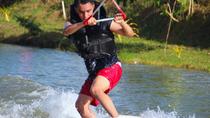 Live on the edge at the Danasan Eco Adventure Park! The park boasts of beautiful outdoors with caves, waterfalls, springs and a man-made lake. Surf, spin and ... Read more
Location: Cebu City, Philippines
Duration: 1 day (approx.)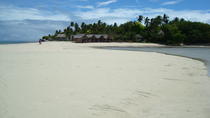 1 Review
Spend a relaxing day during your holiday in Cebu exploring two beautiful islands for snorkeling and meet the locals. Enjoy the scenic ocean view of Caohagan ... Read more
Location: Cebu City, Philippines
Duration: 8 hours (approx.)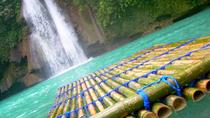 2 Reviews
Take an early morning drive southwest of Cebu along picturesque coastlines, heritage churches and Spanish houses and visit the the 98 meter Mantayupan Falls ... Read more
Location: Cebu City, Philippines
Duration: 10 hours (approx.)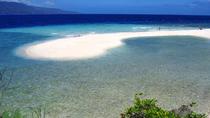 Leave the busy city behind for a full-day tour to Sumilon Island. Explore this beautiful paradise, which features white-sand beaches, crystal clear water, and ... Read more
Location: Cebu, Philippines
Duration: 10 hours (approx.)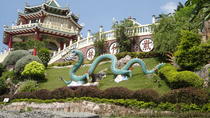 Travel with us on a journey through time as we explore historic sites of Cebu and Mactan. Trace the journey of Portuguese explorer Ferdinand Magellan from his ... Read more
Location: Cebu City, Philippines
Duration: 5 hours (approx.)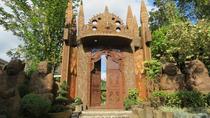 Feel rejuvenated instantly as we nest you in a haven of relaxing serenity and get ready to be captivated by Cintai Corito's Garden. Lunch and hotel transfers ... Read more
Location: Manila, Philippines
Duration: 9 hours (approx.)