No reviews, be the first!
Address:

Moo 2 Ta Pek, Buriram, Chaloem Phra Kiat, Central Thailand, Thailand

Hours:

6am-­6pm daily

Admission:

40 Baht
Phanom Rung Historical Park protects the most extensive and best­ kept Khmer temple ruins in Thailand. Based on top of an ancient inactive volcano, Phanom Rung was built in a classic Angkor style between the 10th and 13th centuries and was dedicated to the Hindu god, Shiva.
This impressive site has been reformed to its former glory after 17 years of restoration. A 400­-meter walkway leads up to the site's main sanctuary, leading past various temples, towers, and other ruins along the way. Many of these ruins feature images of Hindu gods and scenes from the Ramayana upon them. Later in the site's history, Phanom Rung was changed into a religious site for Buddhists, which is why there are many Buddhist deities and carvings throughout the complex too.
Phanom Rung was constructed so that it faces east, and four times a year the sun shines spectacularly through its 15 temple doorways (early in March, April, September, and October). Observing this spectacle is believed to bring about great blessings, and the park extends its hours when the solar alignment occurs, with people come from all over Thailand to participate in ancient Brahmin ceremonies. The Phanom Rung Festival is held to celebrate the solar alignment in April.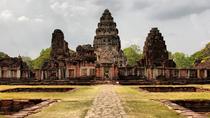 A traditional lifestyle has prevailed in the Northeastern side of Thailand: a region where historical artefacts and temple ruins, reminiscent with the time ... Read more
Location: Bangkok, Thailand
Duration: 4 days (approx.)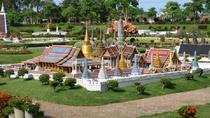 Literally, Thailand's famous landmarks are all within minutes away – Pattaya's Mini Siam pays tribute to the most recognisable monuments and showcases ... Read more
Location: Pattaya, Thailand
Duration: 3 hours 30 minutes (approx.)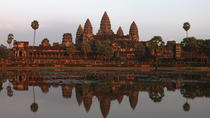 Explore the north east of Thailand over 3 magical days taking in shrines to Buddha and monuments from the Khmer Empire in the Phimai Historical Park. With some ... Read more
Location: Bangkok, Thailand
Duration: 3 days (approx.)