1 Review
Address:

20 avenue de Champagne, Epernay, France

Hours:

January-March: Weekdays 9:30 a.m. to 1 p.m. & 2 p.m. to 5:30 p.m. April-December: Daily 9:30 a.m. to 5:30 p.m.

Admission:

Starts at €21
Moët and Chandon Champagne Cellars Tours
Moët et Chandon is a worldwide name today, but it didn't exactly come from humble beginnings. From the very start it was a favorite of King Louis XV, and soon after it was known throughout Europe as the Champagne to drink. From Napoleon to Queen Victoria, everyone wanted a glass of Moët et Chandon! Now under the umbrella brand of LVMH Moët Hennessy • Louis Vuitton, 26 million bottles are produced yearly, and the brand continues to be associated with the finer things in life.

But elitist, they are not. The Moët et Chandon headquarters in Epernay are open to the public for tours and tastings, and visitors can walk through the 17 miles of underground cellars, learn how Champagne is made and then choose from a selection of tastings that bring a new appreciation to this most celebratory of drinks.
Practical Info
The Moët et Chandon cellars are open on weekdays from the end of January through March and every day throughout the rest of the year, except for national holidays. The building is accessible by foot from the Epernay train station. And for the record, it is pronounced "mo-ETT," not "mo-AY." French!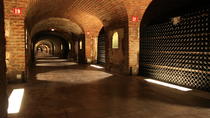 88 Reviews
Take a day to explore Reims, France including visits to the Champagne Grand Cru Villages such as Bouzy, Verzenay, Le Mesnil,... discover the Dom Perignon's ... Read more
Location: Reims, France
Duration: 7 hours (approx.)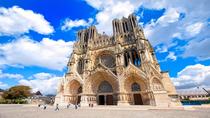 419 Reviews
This tour will take you to the heart of the Champagne country to discover the history and secrets of "The King of Wines". You'll visit a world-renowned ... Read more
Location: Paris, France
Duration: 10 hours 30 minutes (approx.)
76 Reviews
Embark on a Champagne pilgrimage on a full-day trip from Paris! With an expert guide, head to the heart of the Champagne region and tour the glamorous Moet and ... Read more
Location: Paris, France
Duration: 10 hours (approx.)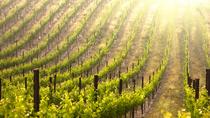 17 Reviews
This tour will allow you to get acquainted with the region of Champagne, and try the most famous and wonderful drink which reflects the main traditions of ... Read more
Location: Paris, France
Duration: 8 hours (approx.)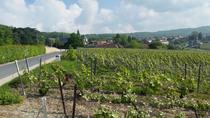 11 Reviews
Discover the delicate flavors of the Champagne region at Moet et Chandon and Hautvillers on this 8-hour small-group day tour from Reims, France. Spin along the ... Read more
Location: Reims, France
Duration: 8 hours (approx.)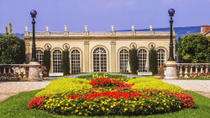 2 Reviews
Head to the home of Champagne on a full-day private tour from Paris that includes samples galore! With a knowledgeable guide, passionate about fine wines and ... Read more
Location: Paris, France
Duration: 10 hours (approx.)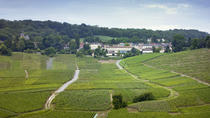 6 Reviews
Explore the vineyards and Champagne estates around Reims and Epernay on this private Champagne region day trip from Paris. Travel into the French countryside ... Read more
Location: Paris, France
Duration: 10 hours (approx.)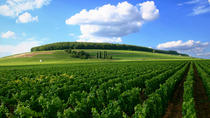 Private day excursion to the Champagne region in a luxury minibus, with a seasoned driver guide. The maximum size of this group is 7 people. This visit will ... Read more
Location: Paris, France
Duration: 10 hours (approx.)
21 Reviews
The only place in the world that is able to grow and produce Champagne is just outside of Paris. Join this small group tour and you'll discover the growing, ... Read more
Location: Paris, France
Duration: 11 hours (approx.)
18 Reviews
Discover the region of Champagne in one day on this tour from Paris. You'll enjoy guided visits and tastings at renowned Champagne houses such as Moët ... Read more
Location: Paris, France
Duration: 11 hours (approx.)