France's Champagne region is known the world over for its sparkling wines. Indeed, the French government is so protective of champagne wines that the name itself is only bestowed upon vintages that have met the strictest standards. Of course, the bubbly produced in Champagne is the most popular draw, but the locale is just as captivating. The rolling, green hills, plentiful forests and mild climate provide a perfect backdrop for the thousands of visitors who come each year to sample the region's most famous product. On a three-day trek to Champagne, you'll get the best taste of Champagne's wines and cuisine with trips to the cities of Reims and Épernay.

Days 1 & 2: Champagne in Champagne!
A good way to spend your first two days in Champagne is in Reims, and a great way to explore Reims is with an overnight stay at a luxury hotel, the The Assiette Champenoise. In this tour package, you'll get overnight accommodations at the aforementioned hotel, as well as a Reims city pass. This city pass is a great bargain, as it provides you entrance to a variety of Reims' museums. You'll have two days to explore the city, including the world-famous champagne house of Mumm. Reims is known for its gourmet food and champagne, as well as its old-world charm. Spend your first day wandering around town and your second on a day trip to the countryside.

Day 3: Visit Épernay
On your third day, take a trip to Épernay. Épernay is the main entrepôt for champagne; buyers and sellers come to the town's cellars from all over the world, and L'Avenue de Champagne is said to be the most expensive street in the world. The biggest champagne houses keep their headquarters on this street, and in the chalk caves beneath it hold millions of bottles of prized sparkling wines. Because of this, Épernay is a central tourist hub for wine aficionados. In particular, tour the cellars of Champagne Perrier-Jouet and Moet et Chandon.
24 Reviews
The only place in the world that is able to grow and produce Champagne is just outside of Paris. Join this small group tour and you'll discover the growing, ... Read more
Location: Paris, France
Duration: 11 hours (approx.)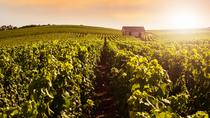 831 Reviews
Enjoy a glass of bubbly as you spend a day in the famous region of Champagne on a day trip from Paris. With its magnificent vineyards, impressive heritage and ... Read more
Location: Paris, France
Duration: 10 hours 30 minutes (approx.)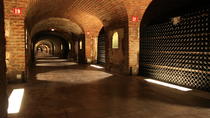 95 Reviews
Take a day to explore Reims, France including visits to the Champagne Grand Cru Villages such as Bouzy, Verzenay, Le Mesnil,... discover the Dom Perignon's ... Read more
Location: Reims, France
Duration: 7 hours (approx.)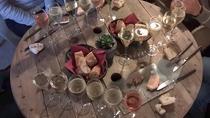 36 Reviews
Discover the vineyards and taste all kinds of Champagne, which range from great Champagne houses to small producers. Start your day with a sightseeing of the ... Read more
Location: Reims, France
Duration: 8 hours (approx.)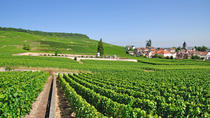 172 Reviews
Enjoy a wonderful day trip from Paris to Champagne, one of the most famous regions in France, and indulge in eight tastings of bubbly in three different ... Read more
Location: Paris, France
Duration: 12 hours (approx.)
77 Reviews
Embark on a Champagne pilgrimage on a full-day trip from Paris! With an expert guide, head to the heart of the Champagne region and tour the glamorous Moet and ... Read more
Location: Paris, France
Duration: 10 hours (approx.)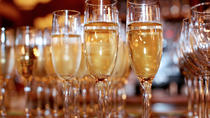 79 Reviews
Make the most of your time in Reims and discover one of the region's finest Champagne houses on this 1-hour Mumm Champagne cellar tour. Located in the heart of ... Read more
Location: Reims, France
Duration: 75 minutes (approx.)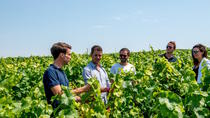 33 Reviews
Spend a short day tour from Reims to explore the heart of Champagne around Epernay. Drive through Champagne Avenue, have a walk in the vines of a well-known ... Read more
Location: Reims, France
Duration: 7 hours (approx.)
2 Reviews
An immersion visit of a vineyard in a original coach, with picnic meal with Champagne commented upon by a wine grower. Have a tasting of regional dishes and a ... Read more
Location: Reims, France
Duration: 3 hours