Renmin Park
Commonly known as "People's Park" this lively open green space in southwest Chengdu is full of exactly that: people playing cards, people doing tai chi, people dancing and people squawking karaoke into microphones. Simply put, People's Park is a people watcher's dream.

Famous for its popular teahouse where locals will often linger all day, the park also boasts a long lakeshore where visitors can hire a pedal boat to observe the action from a different vantage point. Open from dawn to the wee hours of the morning, the admission is free and the atmosphere is unique. On one visit you may be swept up by the energy of an impromptu dance session whereas on a separate day you could be sitting in bamboo chair drinking tea and be offered to have your ears cleaned by an elderly ear-cleaning vendor.

The bonsai garden is where you'll find most of the children playing in the park, most likely smitten with trees their own size. Much larger in size is Martyr's Monument, a large structure which pays homage to the rail workers who led an opposition in 1911 which led to the eventual fall of the Qing Dynasty. On a measurably lighter note, those needing a break from the dancing and music can head to the main performance hall on weekend evenings to catch a spirited weekly shadow-puppet show, just another one of the curious and enjoyable activities to be found in Renmin Park.
Practical Info
People's Park is located at People's Park Station along Line 2 of the Chengdu subway.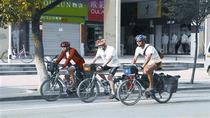 11 Reviews
Get a good workout on this half-day bike tour while learning about the daily customs of Chengdu locals. Visit People's Park, where the locals come to relax ... Read more
Location: Chengdu, China
Duration:
4-5 hours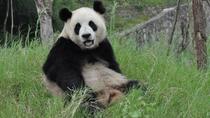 3 Reviews
See the Chengdu attractions that interest you most on a private tour that can you can customize with a private guide. Enjoy a full day of sightseeing within ... Read more
Location: Chengdu, China
Duration: 8 hours (approx.)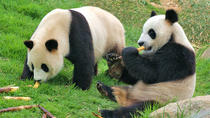 This private Chengdu day tour takes you to explore the landmarks of Chengdu: Panda Base (also known as Chengdu Panda Base), Jinli ancient street (also know as ... Read more
Location: Chengdu, China
Duration: 8 hours (approx.)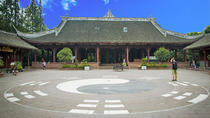 Experience this ultimate cultural tour in Chengdu! You will visit the Qingyang Taoist Palace and Renmin Park, a popular recreational place for locals to play ... Read more
Location: Chengdu, China
Duration: 8 hours (approx.)
See the giant pandas at Chengdu Gaint Panda Breeding and Research Base. Get a letter post-marked at Panda Post, stroll around in Renmin Park for local people ... Read more
Location: Chengdu, China
Duration: 8 hours (approx.)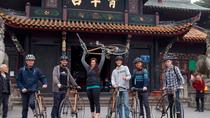 Experience the best of Chengdu on a relaxing 3.5 hour bike tour! Hit the streets on a local hand-made bamboo bicycle to absorb the local flavors of ... Read more
Location: Chengdu, China
Duration: 3 hours 30 minutes (approx.)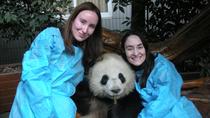 The Chengdu Giant Panda Breeding and Research Center is located in the suburb around 6 miles (9 kilometers) from downtown area of Chengdu. This family friendly ... Read more
Location: Chengdu, China
Duration: 9 hours (approx.)
This 8-hour private tour take you to see pandas, moreover, you will experience laid back Chengdu way of life by vising historical Wenshu Monastery and its old ... Read more
Location: Chengdu, China
Duration: Flexible