Standing 233 feet (71 meters) tall, the UNESCO-listed Leshan Grand Buddha holds the record as the tallest stone Buddha sculpture in the world and is one of Chengdu's top attractions.The massive stone statue, carved into a cliff, was started in 713 by a Buddhist monk hoping to earn divine protection for the population of local fishermen. Ninety years later, the carving was finished. 
Located 85 miles (137 kilometers) south of Chengdu, Leshan and the Grand Buddha statue are best visited on a day trip from the Sichuan capital. A day trip to the Leshan Grand Buddha from Chengdu starts with a scenic two-hour drive followed by a guided tour of the Grand Buddha with stops at several of the Buddhist temples that surround it, including the Grand Buddha Temple located behind the giant Buddha's head and Wuyou Temple, where you'll have some of the best views of the statue.
If you have an extra day in your itinerary, it's possible to combine your visit to the Leshan Grand Buddha with a tour of Mt Emei, one of China's four sacred Buddhist mountains and another UNESCO World Heritage site. From the top of the peak, you'll have outstanding views of the surrounding province, and you'll have the chance to spend the night in ancient Baoguo Monastery.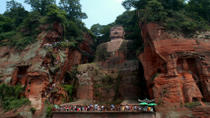 23 Reviews
See the world's largest stone Buddha statue! Standing at an astounding 233 feet (71 meters), the UNESCO World Heritage-listed Grand Buddha of Leshan is proof ... Read more
Location: Chengdu, China
Duration: 8 hours (approx.)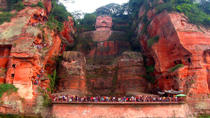 7 Reviews
Spend two days visiting two different UNESCO World Heritage sites in Leshan on this all-inclusive tour! Your private guide will lead you on an exploration to ... Read more
Location: Chengdu, China
Duration: 2 days, 1 night
During this tour, you will see the lovely giant pandas in Chengdu Panda Breeding Center and the Giant Buddha in Leshan. This tour is catered to those who have ... Read more
Location: Chengdu, China
Duration: 10 hours (approx.)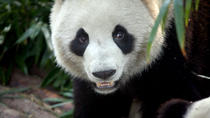 This two-day private tour in Chengdu is highlighted by cute pandas and China's largest Buddha. Chengdu has the most well equipped panda breeding and research ... Read more
Location: Chengdu, China
Duration: 2 days (approx.)