The cuisine of Tamil Nadu is divided into four regional variations, and visitors to Chennai, the capital city of the Indian state, get to experience them all. Here's what you need to know about the best dishes to eat and top food experiences in Chennai.
Must-Try Dishes
Chennai is fueled by filter coffee, and no day of eating would be complete without a warm cup of brew. For breakfast, be sure to try masala dosai, a savory crepe made from rice flower and filled with a spiced paste, along with idli, steamed rice cakes served with chutney for dipping. Travelers looking for a snack between meals can head to Marina Beach to sample sundal, boiled chickpeas tossed with spices and fresh coconut.
One of Tamil's most popular regional cuisines, both in and out of India, comes from the Chettinad region of the state. Considered one of the spiciest cuisines in a country known for fiery food, Chettinad dishes, including the popular biryani (an Indian rice dish), are often heavily spiced. Those with big appetites shouldn't miss a traditional meal on a banana leaf, a spread that often includes white rice, pickle, sambar, dal, spicy tamarind soup, and a variety of fried or sautéed vegetables.
Must-Do Experiences
Learn the art of South Indian cuisine during a cooking class with a professional chef or local family.

Savor the flavors of Chennai as you tour the city's best street food vendors with a local guide.

Tour one of Asia's biggest fruit and vegetable markets in Koyambedu and learn about the ingredients that go into Chennai's distinctive cuisine.

Tuck into a traditional Iyengar Brahmin vegetarian meal prepared and served in the intimacy of a private home.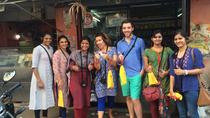 Roll up your sleeves and get ready to explore the streets of Sowcarpet, one of the oldest markets in the city for a scrumptious small-group food tour. Walk ... Read more
Location: Chennai, India
Duration: 2 hours 30 minutes (approx.)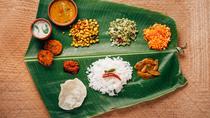 Join your host Sundari in Chennai for a market visit, cooking demonstration, and in-home meal. Experience authentic Indian life and cuisine with Sundari as ... Read more
Location: Chennai, India
Duration: 3 hours (approx.)
This is a cooking tour where you will visit a traditional cook in her home in Chennai to experience authentic south Indian cooking. The lady of the house ... Read more
Location: Chennai, India
Duration: 4 hours (approx.)
Chennai, formerly known as Madras, is one of the fastest growing cities in India. It has a rich culture and culinary history. The best way to experience ... Read more
Location: Chennai, India
Duration: 2 to 4 hrs
Chennai, the capital of Tamil Nadu is one of the biggest cultural, economic and educational centres in South India. It also has a vast number of tourists ... Read more
Location: Chennai, India
Duration: 2 to 4 hrs
This 5-hour of a private tour will take you to Chennai's famous colonial Fort, St George and the Kapaleeswarar Temple dedicated to Lord Shiva. Next, you will ... Read more
Location: Chennai, India
Duration: 4 to 5 hrs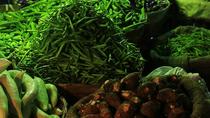 Visit the Asia's biggest fruit and vegetable market in Koyambedu, Chennai, where visitors can find both local and imported fruits and vegetables.
Location: Chennai, India
Duration: 2 to 3 hrs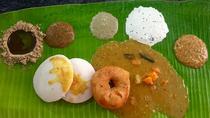 Enjoy a unique opportunity to experience and learn about the exciting history, culture, and the distinctive architecture of Chennai as you follow its unique ... Read more
Location: Chennai, India
Duration: 3 hours (approx.)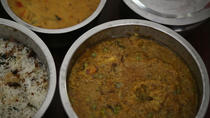 Join your host Jyashree for an authentic culinary experience in her kitchen where she will teach you to prepare a variety of rices, a vegetable poriyal ... Read more
Location: Chennai, India
Duration: 3 hours (approx.)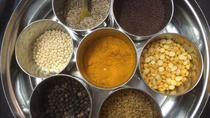 2 Reviews
Join Srividya in the kitchen for a private cooking class to learn to make two to three dishes from scratch. She will teach you about a variety of South Indian ... Read more
Location: Chennai, India
Duration: 3 hours (approx.)