Temple-hopping, river rafting and elephant trekking are just some of the activities that make Chiang Mai northern Thailand's most popular destination.
Day 1: Walls and Temples
The large square you see on a map doesn't just define central Chiang Mai, it constitutes a must-see attraction in itself: the city's walls, still intact at numerous points and ringed by a moat. The city it surrounds is renowned for its beautiful temples. In the center, Wat Chedi Luang is impressive even in partial ruins, while Wat Phra Singh, with its murals and intricate gold decorations, is the most popular. But if you really want an extravaganza in gold, head out of town to Wat Phrathat Doi Suthep, a 600-year-old temple in a commanding mountainside location. A traditional Khantoke style dinner with entertainment makes a great end to the day.

Day 2: Slow or Fast
Today has a two-speed setting. If you're looking for a gentler pace, visit fascinating hill tribes living as they have for centuries after watching majestic elephants at work. Or, if you want to see those four-legged creatures put 4x4's to shame, an elephant trek is an amazing way to explore the jungle near Chiang Mai. After a stop-off to visit a hilltribe village, raft down the Ping River before slowing the pace down again with a visit to an orchid farm. At night, say farewell to Chiang Mai with a visit to the Night Bazaar and stock up on gifts at a market which attracts vendors from the entire region.

Day 3: Chiang Rai and Mae Sai
Head even further north oo Chiang Rai. More gorgeous temples await, not forgetting that this is also the gateway to the notorious "Golden Triangle," where Thailand, Burma and Laos meet. The Hall of Opium Museum outside of Chiang Rai concentrates on the human cost of the region's illegal drug trade but makes a surprisingly compelling visit. Take a boat along the churning waters of the mighty Mae Khong River before heading to the bustling border town of Mae Sai and its busy markets.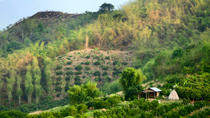 69 Reviews
A chance to visit the famous Golden Triangle where the borders of Thailand, Burma and Laos meet! An early morning drive through beautiful scenery, with a stop ... Read more
Location: Chiang Mai, Thailand
Duration: 12 hours (approx.)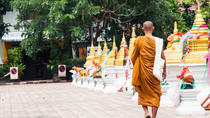 18 Reviews
Gain insight into the spiritual life of Thai Buddhists in Chiang Mai on this early morning tour with a knowledgeable private guide. Join devotees who provide ... Read more
Location: Chiang Mai, Thailand
Duration: 5 hours (approx.)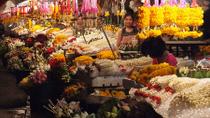 15 Reviews
See Chiang Mai come alive at night on this private evening excursion! First, head to one of Chiang Mai's most magnificent temples to hear monks chant. ... Read more
Location: Chiang Mai, Thailand
Duration: 4 hours (approx.)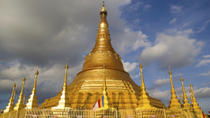 13 Reviews
Get a taste of Burmese culture with a private tour from Chiang Rai across the border to Tachileik, Myanmar (Burma). Stop for glittering temples, local food and ... Read more
Location: Chiang Rai, Thailand
Duration: 8-9 hours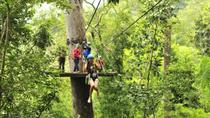 4 Reviews
Take an adventurous bike and zipline private tour through rural Chiang Mai, one of Thailand's largest cities! Spend the morning cycling through the ... Read more
Location: Chiang Mai, Thailand
Duration: 9-10 hours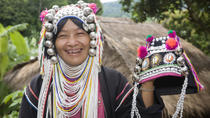 4 Reviews
Start your full-day privately guided excursion to Mae Chan to visit the Yao and the Akha hilltribe villages from Chiang Rai. Your private guide offers you ... Read more
Location: Chiang Rai, Thailand
Duration: 8 hours (approx.)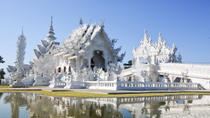 1 Review
Discover the charm of northern Thailand and the notorious Golden Triangle – the meeting point of Laos, Thailand and Myanmar (Burma) – on this three-day tour ... Read more
Location: Chiang Mai, Thailand
Duration: 3 days, 2 nights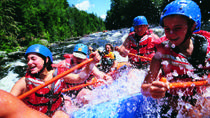 Experience northern Thailand's rural charm on an action-packed adventure with day trips by minibus from Chiang Mai. Climb the staircase to Wat Phrathat Doi ... Read more
Location: Chiang Mai, Thailand
Duration:
4 days, 3 nights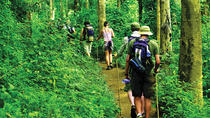 Venture deep into the heart of northern Thailand on a trekking adventure round-trip from Chiang Mai! Enjoy two to three days hiking through tropical jungle ... Read more
Location: Chiang Mai, Thailand
Duration: 5 days, 4 nights