The borders of Myanmar, Laos and Thailand come together in the exotically named Golden Triangle in the northern province of Chiang Rai. The official center of the Golden Triangle is the town of Sop Ruak, where the Mekong meets the Nam Ruak.
The term actually covers a much wider area stretching into the three bordering countries, linked by the trade in opium.
Browse the souvenir stalls in Sop Ruak, have a soothing massage, go for a cruise on the Mekong River or visit the House of Opium Museum for insights into the trade.
Practical Info
Chiang Rai province is around 182 kilometers (113 miles) north of Chiang Mai, a three-hour journey by road.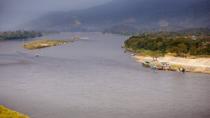 Travel with a private guide from Chiang Rai to the Golden Triangle region, visiting hill tribe villages and historical towns before crossing the border into ... Read more
Location: Chiang Mai, Thailand
Duration: 11 hours (approx.)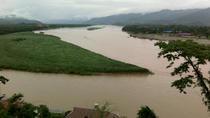 Explore Thailand's Chiang Rai region on this private day trip to the historic former capital city, Chiang Saen; the border of three countries (Laos, Thailand, ... Read more
Location: Mueang Chiang Rai, Thailand
Duration: 8 hours (approx.)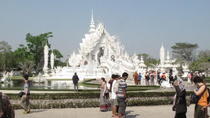 48 Reviews
This small-group day trip to Chiang Rai Province will take you to a variety of attractions such as the modern architecture of the White Temple (Wat Rong Khun) ... Read more
Location: Chiang Mai, Thailand
Duration: 12 hours (approx.)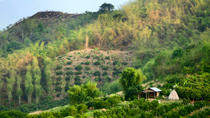 91 Reviews
A chance to visit the famous Golden Triangle where the borders of Thailand, Burma and Laos meet! An early morning drive through beautiful scenery, with a stop ... Read more
Location: Chiang Mai, Thailand
Duration: 12 hours (approx.)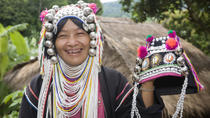 6 Reviews
Start your full-day privately guided excursion to Mae Chan to visit the Yao and the Akha hilltribe villages from Chiang Rai. Your private guide offers you ... Read more
Location: Chiang Rai, Thailand
Duration: 8 hours (approx.)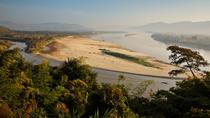 2 Reviews
Explore the highlights of northern Thailand on a day trip from Chiang Rai to the Golden Triangle, Mekong River and Chiang Khong. You'll admire ancient temple ... Read more
Location: Chiang Rai, Thailand
Duration: 8 hours (approx.)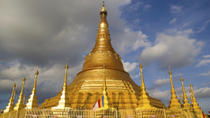 18 Reviews
Get a taste of Burmese culture with a private tour from Chiang Rai across the border to Tachileik, Myanmar (Burma). Stop for glittering temples, local food and ... Read more
Location: Chiang Rai, Thailand
Duration: 9 hours (approx.)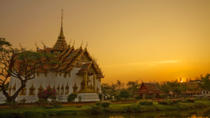 5 Reviews
Discover the cultural delights of northern Thailand on this 6-day coach tour from Bangkok to Chiang Mai. With an expert guide, you'll see the ruins of ... Read more
Location: Bangkok, Thailand
Duration: 6 days (approx.)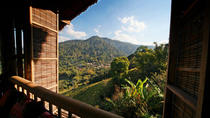 Spend two days at an eco-friendly, community-based lodge nestled high on a hill in Chiang Rai Province, northern Thailand. Join your host on a walking ... Read more
Location: Mueang Chiang Rai, Thailand
Duration: 2 days (approx.)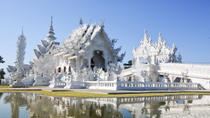 1 Review
Discover the charm of northern Thailand and the notorious Golden Triangle – the meeting point of Laos, Thailand and Myanmar (Burma) – on this three-day tour ... Read more
Location: Chiang Mai, Thailand
Duration: 3 days (approx.)