As the ancient capital of northern Thailand, Chiang Mai is resplendent with temples and historic sites. It may lack the buzz of Bangkok, but it also lacks the traffic jams and pollution and visitors are known to fall in love with Chiang Mai's laid-back pace of life. Three days is just enough to take in Chiang Mai's top attractions, though the city has a tendency to charm people into staying longer.
 
Day One: Old Chiang Mai

Spend your first day in Chiang Mai exploring the historic heart of the city. Within the crumbling old city walls are more than 30 Buddhist temples plus parks, museums, and monuments. Visit the gold-encrusted Wat Phra Singh to see the city's most revered Buddha statue then Wat Chedi Luang to see the ruins of a 15th stupa carved with stone elephants. If you're curious about the saffron-robed monks you see on the temple grounds drop by the "Monk Chat" at Wat Suan Dok where novices will happily answer your questions about Buddhism and Thai culture. Don't miss the Chiang Mai Arts & Cultural Centre, an elegant government building near the Three Kings Monument converted into a history museum.

Day Two: Chiang Mai Thai Food & Shopping

If you love Thai cuisine, why not enroll in a Thai cooking class? There are more than a dozen cooking schools in Chiang Mai where you can learn to make favorites like phat Thai and green curry plus northern Thai specialties like papaya salad and khao soi (noodles in curry soup). Most classes also take you to a traditional market where you will shop for fresh herbs and spices. After slaving away in the kitchen all day, spend the evening souvenir shopping at one of Chiang Mai's famous markets. If it's Saturday or Sunday head to one of the walking markets and on any other night you can shop 'til you drop at the riverside night market. The markets also have a food section where you can feast on delicious street food like spring rolls and spicy grilled sausage.

Day Three: Daytrips from Chiang Mai

After two days in the city it's time to explore Chiang Mai's countryside. A popular daytrip is to the top of Doi Suthep mountain to visit the Buddhist temple and enjoy the panoramic views. If you're in the mood for something more adventurous you can trek to the eight-tiered Mae Sa Waterfall in Doi Suthep-Pui National Park or go elephant riding in the jungle at one of the area's many elephant camps.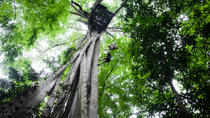 29 Reviews
Experience the beauty, magic and adventure inside an area of Thailand's pristine rainforest like never before. Have an unforgettable day, soaring through the ... Read more
Location: Chiang Mai, Thailand
Duration: 7 hours (approx.)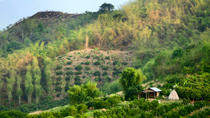 96 Reviews
A chance to visit the famous Golden Triangle where the borders of Thailand, Burma and Laos meet! An early morning drive through beautiful scenery, with a stop ... Read more
Location: Chiang Mai, Thailand
Duration: 12 hours (approx.)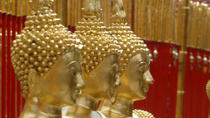 87 Reviews
The city of Chiang Mai has a wealth of beautiful and historic Buddhist Wats (temples), 36 Wats within the old city walls and many more in the surrounding ... Read more
Location: Chiang Mai, Thailand
Duration: 3 hours (approx.)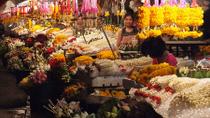 24 Reviews
See Chiang Mai come alive at night on this private evening excursion! First, head to one of Chiang Mai's most magnificent temples to hear monks chant. Then ... Read more
Location: Chiang Mai, Thailand
Duration: 4 hours (approx.)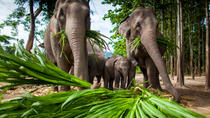 8 Reviews
Take a combo adventure tour and experience the best of rural Chiang Mai's exciting excursions! Get a taste of whitewater rafting on the rapids of the Mae Taeng ... Read more
Location: Chiang Mai, Thailand
Duration: 10 hours (approx.)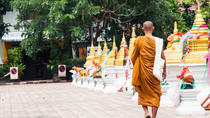 41 Reviews
Gain insight into the spiritual life of Thai Buddhists in Chiang Mai on this early morning tour with a knowledgeable private guide. Join devotees who provide ... Read more
Location: Chiang Mai, Thailand
Duration: 5 hours (approx.)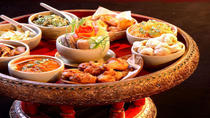 86 Reviews
Enjoy an evening out by having a Khantoke Dinner, the customary northern Thai style of eating with food being served in large platters at low tables while you ... Read more
Location: Chiang Mai, Thailand
Duration: 3 hours (approx.)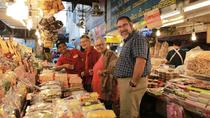 21 Reviews
Explore the soul and spirit of Chiang Mai on this small-group cultural tour! Rise early and watch Chiang Mai come to life as you visit one of its liveliest ... Read more
Location: Chiang Mai, Thailand
Duration: 4 hours (approx.)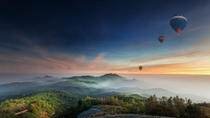 1 Review
With so much countryside to explore in northern Thailand, why not take in the sights as you soar above the ground? This breathtaking hot air balloon ride from ... Read more
Location: Chiang Mai, Thailand
Duration: 4 hours (approx.)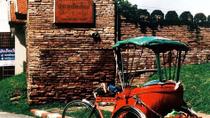 Delve into the royal and cultural history of northern Thailand on this private half-day tour. Start at Wat Phra Singh (Temple of the Lion Buddha), considered ... Read more
Location: Chiang Mai, Thailand
Duration: 3 hours 30 minutes (approx.)