The verdant hills surrounding cosmopolitan Chiang Mai have long been dotted with hill tribe villages of Thailand's many ethnic minorities. Visiting one or more of these rural outposts has become a quintessential Northern Thailand experience.
The seven main ethnic groups that make up the hill tribes of Chiang Mai — Karen, Hmong, Lahu, Lisu, Mien, Akha and Padaung — have migrated to Northern Thailand from other parts of the Asian interior over the years, yet they all retain much of their traditional way of life. Many of these agricultural communities welcome visitors and the economic opportunities they bring with them. The two most populous tribes in the Chiang Mai area are the Karen, known for their woven turbans and tunics, and the Hmong, famous for their intricate embroidery work.
Typically a visit to one (or more) of these hill tribe villages is combined with various adventure activities — everything from jungle trekking to white water rafting. Such excursions can be as short as a day trip from Chiang Mai or can last several days, making it possible to visit more remote villages less impacted by tourism.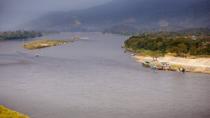 Travel with a private guide from Chiang Rai to the Golden Triangle region, visiting hill tribe villages and historical towns before crossing the border into ... Read more
Location: Chiang Mai, Thailand
Duration: 11 hours (approx.)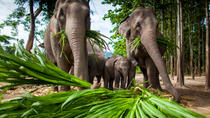 8 Reviews
Take a combo adventure tour and experience the best of rural Chiang Mai's exciting excursions! Get a taste of whitewater rafting on the rapids of the Mae Taeng ... Read more
Location: Chiang Mai, Thailand
Duration: 10 hours (approx.)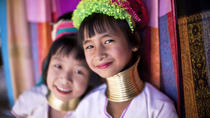 Discover the villages of northern Thailand's hill tribes on a full-day tour from Chiang Mai to the settlements of the Akha, Palong, and Padaung Karen peoples. ... Read more
Location: Mueang Chiang Mai District, Thailand
Duration: 10 hours (approx.)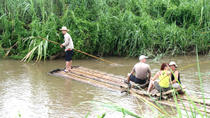 5 Reviews
Venture into the jungle of northern Thailand on a private trek accompanied by an expert guide, round-trip from Chiang Mai! Enjoy three days of trekking near ... Read more
Location: Chiang Mai, Thailand
Duration: 5 days (approx.)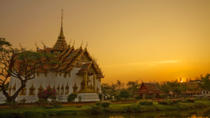 6 Reviews
Discover the cultural delights of northern Thailand on this 6-day coach tour from Bangkok to Chiang Mai. With an expert guide, you'll see the ruins of ... Read more
Location: Bangkok, Thailand
Duration: 6 days (approx.)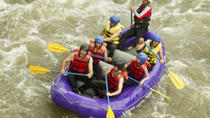 Go white-water rafting on the fast-flowing Mae Taeng River in northern Thailand, passing forested mountains, rice fields and waterfalls during a speedy 2-hour ... Read more
Location: Chiang Mai, Thailand
Duration: 9 hours 30 minutes (approx.)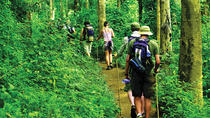 Venture deep into the heart of northern Thailand on a trekking adventure round-trip from Chiang Mai! Enjoy two to three days hiking through tropical jungle ... Read more
Location: Chiang Mai, Thailand
Duration: 5 days (approx.)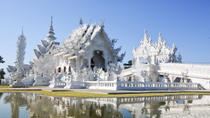 1 Review
Discover the charm of northern Thailand and the notorious Golden Triangle – the meeting point of Laos, Thailand and Myanmar (Burma) – on this three-day tour ... Read more
Location: Chiang Mai, Thailand
Duration: 3 days (approx.)