You haven't truly been to Chiang Mai until you've visited its beautiful Buddhist temples. With the exception of Wat Phra That Doi Suthep in the mountains outside the city, the must-see temples are located inside the old city wall within walking distance of each other.

Wat Phra Singh: If you only see one temple in Chiang Mai, Wat Phra Singh should be it. The temple dates back to the 14th century when it was constructed to house the sacred Phra Singh Buddha image which traveled to Thailand all the way from Sri Lanka. The temple is a perfect example of Lanna (northern Thai) architecture with a three-tiered roof, intricate goldwork, and an enormous chedi.

Wat Chiang Man: This Buddhist temple is as old as the city of Chiang Mai itself and was founded in 1296. Much restoration work has been done since, but the temple's ancient charms have been retained, like the golden chedi with a base of life-sized elephant carvings. Wat Chiang Man also houses two very small but very sacred Buddha images believed to be thousands of years old.

Wat Chedi Luang: Literally meaning "the temple of the big stupa", during the 15th century Wat Chedi Luang was the largest structure in all the Lanna Kingdom. Today the temple is partly in ruins, but that doesn't detract from the awesome sight of the great stupa and its carvings of elephants and multi-headed serpents.

Wat Suan Dok: This 14th century temple is known for its 48-meter high chedi which towers above the rest of Chiang Mai's old city and is believed to enshrine a relic from Buddha himself. Wat Suan Dok also hosts meditation workshops and "Monk Chats" where novice monks practice their English by chatting with tourists about Buddhism and Thai culture.

Wat Phra That Doi Suthep: It's worth making the pilgrimage to Wat Phra That Doi Suthep, the famed mountain-top temple outside of Chiang Mai. The site has been a holy place for more than 1200 years and is now home to a traditional Thai temple as well as an International Buddhism Center. It's the perfect place to learn more about Buddhism while enjoying panoramic views of Chiang Mai.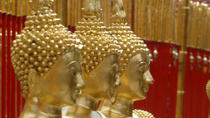 87 Reviews
The city of Chiang Mai has a wealth of beautiful and historic Buddhist Wats (temples), 36 Wats within the old city walls and many more in the surrounding ... Read more
Location: Chiang Mai, Thailand
Duration: 3 hours (approx.)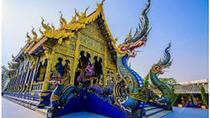 3 Reviews
Discover some amazing temples and the breathtaking surrounding area in Chiang Rai on this private day trip from Chiang Mai. Our private guide will bring you to ... Read more
Location: Chiang Mai, Thailand
Duration: 13 hours (approx.)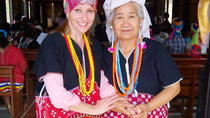 7 Reviews
This private tour explores remote authentic hill tribe villages in Chiang Mai, such as the Hmong and Karen, in a responsible way.  Get of the city, and travel ... Read more
Location: Mueang Chiang Mai District, Thailand
Duration: 1 day (approx.)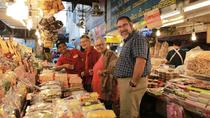 21 Reviews
Explore the soul and spirit of Chiang Mai on this small-group cultural tour! Rise early and watch Chiang Mai come to life as you visit one of its liveliest ... Read more
Location: Chiang Mai, Thailand
Duration: 4 hours (approx.)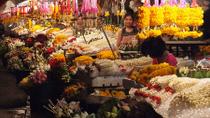 24 Reviews
See Chiang Mai come alive at night on this private evening excursion! First, head to one of Chiang Mai's most magnificent temples to hear monks chant. Then ... Read more
Location: Chiang Mai, Thailand
Duration: 4 hours (approx.)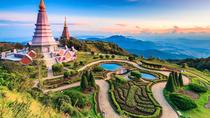 8 Reviews
The country's highest mountain – Doi Inthanon – is a magnificent place for those appreciating nature; from towering waterfalls, local villages to flowering ... Read more
Location: Chiang Mai, Thailand
Duration: 8 hours 30 minutes (approx.)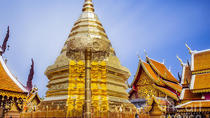 4 Reviews
Within the old walls and throughout the surrounding countryside, the city of Chiang Mai boasts a wealth of beautiful and historic Buddhist Wats (temples). ... Read more
Location: Chiang Mai, Thailand
Duration: 4 hours (approx.)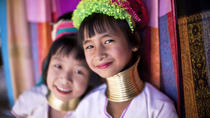 Discover the villages of northern Thailand's hill tribes on a full-day tour from Chiang Mai to the settlements of the Akha, Palong, and Padaung Karen peoples. ... Read more
Location: Mueang Chiang Mai District, Thailand
Duration: 10 hours (approx.)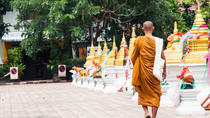 41 Reviews
Gain insight into the spiritual life of Thai Buddhists in Chiang Mai on this early morning tour with a knowledgeable private guide. Join devotees who provide ... Read more
Location: Chiang Mai, Thailand
Duration: 5 hours (approx.)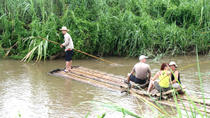 5 Reviews
Venture into the jungle of northern Thailand on a private trek accompanied by an expert guide, round-trip from Chiang Mai! Enjoy three days of trekking near ... Read more
Location: Chiang Mai, Thailand
Duration: 5 days (approx.)