Learn more about the diversity of north Thai culture by visiting one of the hill tribe villages near Chiang Rai. As you'll need transportation and a translator to get the most out of the experience, hill tribe villages are most commonly visited as part of a tour. Homestays can also be arranged.
Karen Village
The Karen people originate from Myanmar and are the largest hill tribe group in north Thailand. They traditionally live in stilted houses, cultivate rice, raise animals, and craft silver jewelry. The Karen villages near Chiang Rai are known as the "Long Neck Village" for the stacked gold bands the women wear around their necks.

Akha Village
The Ahka people originate from Tibet and migrated to north Thailand in the 1900s. The Akha traditionally live in bamboo huts divided into separate areas for men and women. The Akha are known for their colorful embroidery and the traditional costume is a black shirt with embroidered sleeves and an ornate headdress.

Hmong Village 
The Hmong people (also known around Chiang Rai as the Meo) migrated to Thailand from China via Laos. The Hmong live in mountainous areas and previously cultivated opium, though have now switched to rice and corn. The Hmong people are known for their batik fabric dying techniques and traditionally wear indigo clothing.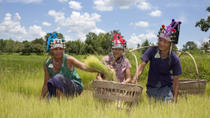 Explore the hill tribe villages of northern Thailand and visit a tea plantation on this private tour from Chiang Rai. Throughout the day you'll see hill tribe ... Read more
Location: Chiang Rai, Thailand
Duration: 9 hours (approx.)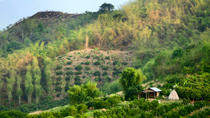 69 Reviews
A chance to visit the famous Golden Triangle where the borders of Thailand, Burma and Laos meet! An early morning drive through beautiful scenery, with a stop ... Read more
Location: Chiang Mai, Thailand
Duration: 12 hours (approx.)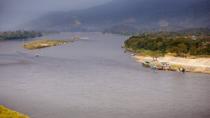 Travel with a private guide from Chiang Rai to the Golden Triangle region, visiting hill tribe villages and historical towns before crossing the border into ... Read more
Location: Chiang Mai, Thailand
Duration: 11 hours (approx.)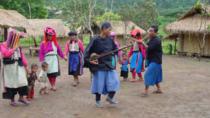 Enjoy a full day tour of Doi Tung and visit the villa of Thailand's Princess Mother. We also visit the temple known as Wat Phra That Doi Tung and encounter a ... Read more
Location: Mueang Chiang Rai, Thailand
Duration: 9 hours (approx.)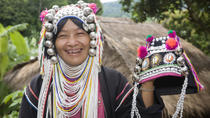 4 Reviews
Start your full-day privately guided excursion to Mae Chan to visit the Yao and the Akha hilltribe villages from Chiang Rai. Your private guide offers you ... Read more
Location: Chiang Rai, Thailand
Duration: 8 hours (approx.)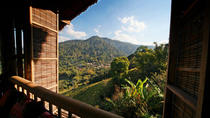 Lanjia Lodge is an community-based lodge nestled high on a hill in Chiang Rai Province, northern Thailand. It offers hill tribe tours that combine hill tribe ... Read more
Location: Mueang Chiang Rai, Thailand
Duration: 2 days (approx.)