The Picasso Tours
With Pablo Picasso's unique, inventive style in all its glory, the aptly named Picasso statue in Chicago was his gift to the city. At 50 feet tall, it stands tall in the plaza in which it was placed. Before its arrival to the city, most of the public art and sculpture was traditional and historic. Picasso's contemporary structure
and Cubist design redefined Chicago's outdoor art and to this day is one of its most beloved pieces of culture. It has become a landmark and meeting spot as well, cementing its significance to the city.
Welded in steel, the massive sculpture features a face and delicate details. Its subject is abstract and up to interpretation (and often, debate by Chicagoans,) complicated by the fact that perception of the piece differs depending on your distance to it. Designed by Picasso in a small model, it was built in the United States at the nearby US Steel Company and made its debut in 1967. It does not
have a title, which is how it came to be known as simply "The Picasso."
Practical Info
The Picasso statue is located in the Richard J. Daley Plaza Civic Center on Washington Street in downtown Chicago's Loop. It is open to public 24 hours a day, free of charge.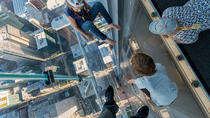 100 Reviews
See classic Chicago sights with this Viator VIP package that includes early entry to the Skydeck in Willis (formerly Sears) Tower where you'll be greeted and ... Read more
Location: Chicago, Illinois
Duration: 6 hours (approx.)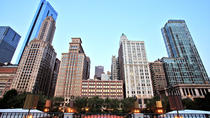 334 Reviews
This comprehensive half-day tour of Chicago is the perfect introduction to the Windy City! Discover the highlights of Chicago's North Side and South Side and ... Read more
Location: Chicago, Illinois
Duration: 4 hours (approx.)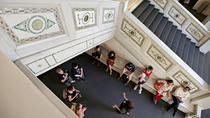 95 Reviews
Venture inside famous and lesser known Chicago landmarks, elegant lobbies, and underground corridors on this 2-hour walking tour. Your expert guide will use an ... Read more
Location: Chicago, Illinois
Duration: 2 hours (approx.)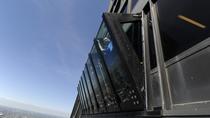 81 Reviews
Take a tour of Chicago and visit the 360 Chicago (John Hancock Observatory)! This comprehensive half-day tour is the perfect introduction to the Windy City. ... Read more
Location: Chicago, Illinois
Duration: 4 hours (approx.)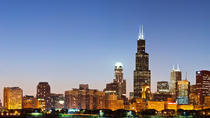 1 Review
Explore Chicago on a custom SUV tour with a private guide. See the Loop, Museum Campus, Millennium Park, Lake Shore Drive & Wrigley Field, OR Explore the ... Read more
Location: Chicago, Illinois
Duration: 3 hours (approx.)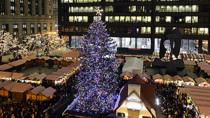 27 Reviews
Get into the holiday spirit with this trolley tour in Chicago! See famous landmarks such as Lincoln Park, the Magnificent Mile and Daley Plaza, all beautifully ... Read more
Location: Chicago, Illinois
Duration: 90 minutes (approx.)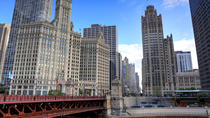 3 Reviews
Experience the vitality and excitement of Chicago on this sightseeing tour! Explore Chicago's main business district, one of the financial epicenters of the ... Read more
Location: Chicago, Illinois
Duration: 2 hours (approx.)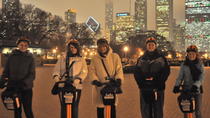 1 Review
See Chicago all decked out in holiday lights on a Segway sightseeing tour of the Windy City's sparkling downtown. Get into the Christmas spirit as you ride ... Read more
Location: Chicago, Illinois
Duration: 2 hours (approx.)
3 Reviews
Experience the magic of the holidays, Chicago style, on a food and walking tour of the lively downtown. Your knowledgeable guide shares holiday traditions such ... Read more
Location: Chicago, Illinois
Duration: 3 hours (approx.)