2 Reviews
Address:

435 North Michigan Avenue #6, Chicago, Illinois, USA 60611, USA
Tribune Tower Tours
Standing tall above Michigan Avenue, the Tribune Tower is a Chicago Landmark home to the city's newspaper The Chicago Tribune, as well as the media studios and radio stations of the Tribune. It was built as the result on an international design competition in 1922, which called for the best designed office building in exchange for prize money. Built in neo-Gothic style, it stands at 462 feet in height. The top of the tower was modeled after the Tour de beurre, or butter tower, of the Rouen Cathedral in France, though the building has even more interesting international roots.
Before the structure was built, Chicago Tribune reporters began bringing back pieces of rock from important landmarks around the world. As a result, there are small bits of buildings like the Taj Mahal, the Parthenon, the Great Pyramid, the Hagia Sofia, Angkor Wat and even the Great Wall of China embedded in the lower levels. There is even a piece of the former Berlin Wall, and some steel recovered from the former World Trade Center. Labels and descriptions of each piece make this Chicago landmark a fascinating trip around the world and throughout history.
Practical Info
The tower is located at 435 North Michigan Avenue in Chicago.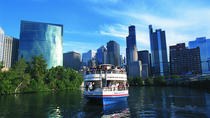 2383 Reviews
Experience one of the world's most beautiful cities on a 75-minute cruise on the historic Chicago River. On this architecture cruise, head down the main branch ... Read more
Location: Chicago, Illinois
Duration: 75 minutes (approx.)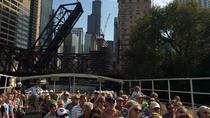 129 Reviews
Take in the views on this 90-minute Architectural Tour, a jaw-dropping excursion through a city that defied all expectations … even the laws of gravity.
Location: Chicago, Illinois
Duration: 90 minutes (approx.)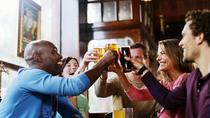 25 Reviews
Explore downtown Chicago on a pub crawl with an educational twist! Your expert guide shares entertaining facts about the history of jazz, theater, social ... Read more
Location: Chicago, Illinois
Duration: 2 hours 30 minutes (approx.)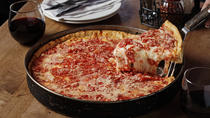 Learn the meaning of "Chicago-Style" on this 2.5 or 3-hour tour (depending on the season) as you experience 6 iconic dishes from the famous restaurants that ... Read more
Location: Chicago, Illinois
Duration: 2.5 to 3 hrs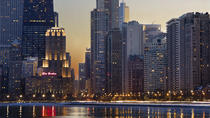 Discover the Magnificent Mile's surprising story and learn about some of the city's most iconic skyscrapers, exotic private clubs, and historic hotels.  Best ... Read more
Location: Chicago, Illinois
Duration: 2 hours (approx.)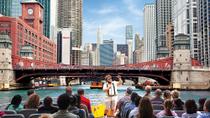 Chicago is renowned for its stunning and original architecture, and the most relaxing way to see it is on a cruise on the Chicago River! You'll learn all ... Read more
Location: Chicago, Illinois
Duration: 75-minutes
Experience 5 "Chicago-Style" iconic dishes in this 2.5-hour tour from the famous restaurants that perfected them in downtown Chicago. The hustle and bustle of ... Read more
Location: Chicago, Illinois
Duration: 2 hours 30 minutes (approx.)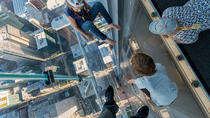 98 Reviews
See classic Chicago sights with this Viator VIP package that includes early entry to the Skydeck in Willis (formerly Sears) Tower where you'll be greeted and ... Read more
Location: Chicago, Illinois
Duration: 6 hours (approx.)