5 Reviews
Address:

400-410 North Michigan Avenue, Chicago 60611, USA

Hours:

Monday-Friday 9am-5pm
Wrigley Building Tours
The 1920s were a time of architectural significance in Chicago. The Wrigley Building, opened in 1925, set the pace for Chicago's development and ushered the city into the modern age. When owner William Wrigley Jr., of the gum company of the same name, scouted locations for his company headquarters, he chose an unsightly piece of land – a uniquely shaped triangle – in an area known for warehouses, rail yards, and factories. His intuition played off, though, as this stretch of land eventually became known as Chicago's Magnificent Mile. 
The Wrigley Building's clock tower is perhaps its most iconic image. The building's design was inspired by the Seville Cathedral's Giralda Tower in Spain and shows architectural influences from the French Renaissance and the Spanish Revival styles. The building is unmistakable, situated in such a way that pedestrians, cars, and even boats can see it. In 2011, the Wrigley Building was sold to a group of investors who plan to add a Walgreens, a coffee shop, and a fitness center. 
Practical Info
The City of Chicago named the Wrigley Building a landmark. It has been accredited with spurring development around the city, particularly along the Magnificent Mile. It is the crowning jewel of Chicago architecture and a must-see attraction. The building is located at 400 North Michigan Avenue.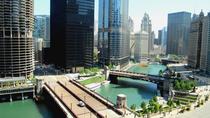 7 Reviews
On this fun and fascinating walking tour, learn about how Chicago grew from swampland bordering Lake Michigan into the thriving metropolis that it is today. ... Read more
Location: Chicago, Illinois
Duration: 2 hours 30 minutes (approx.)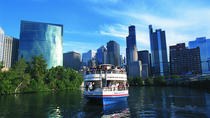 2423 Reviews
Experience one of the world's most beautiful cities on a 75-minute cruise on the historic Chicago River. On this architecture cruise, head down the main branch ... Read more
Location: Chicago, Illinois
Duration: 75 minutes (approx.)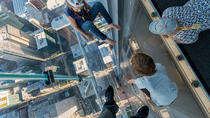 99 Reviews
See classic Chicago sights with this Viator VIP package that includes early entry to the Skydeck in Willis (formerly Sears) Tower where you'll be greeted and ... Read more
Location: Chicago, Illinois
Duration: 6 hours (approx.)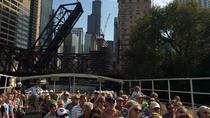 133 Reviews
Take in the views on this 90-minute Architectural Tour, a jaw-dropping excursion through a city that defied all expectations … even the laws of gravity.
Location: Chicago, Illinois
Duration: 90 minutes (approx.)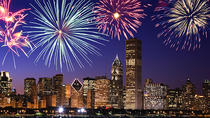 1 Review
On Wednesday and Saturday evenings in the summer, take a dramatic, 90-minute night-time cruise and get a glittering view of Chicago's iconic skyscrapers. Your ... Read more
Location: Chicago, Illinois
Duration: 90 minutes (approx.)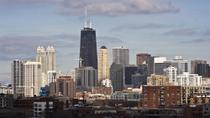 79 Reviews
Take a tour of Chicago and visit the 360 Chicago (John Hancock Observatory)! This comprehensive half-day tour is the perfect introduction to the Windy City. ... Read more
Location: Chicago, Illinois
Duration: 4 hours (approx.)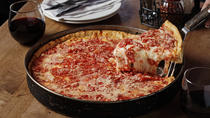 Learn the meaning of "Chicago-Style" on this 2.5 or 3-hour tour (depending on the season) as you experience 6 iconic dishes from the famous restaurants that ... Read more
Location: Chicago, Illinois
Duration: 2.5 to 3 hrs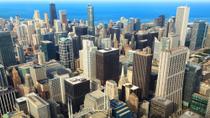 333 Reviews
This comprehensive half-day tour of Chicago is the perfect introduction to the Windy City! Discover the highlights of Chicago's North Side and South Side and ... Read more
Location: Chicago, Illinois
Duration: 4 hours (approx.)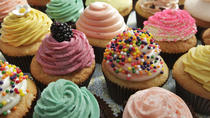 Perfectly formed. Lovely to look at. Delicious to eat. Elaborate, sweet, and often decadent, cupcakes are delightful treats that spark the inner child within ... Read more
Location: Chicago, Illinois
Duration: 2 hours 30 minutes (approx.)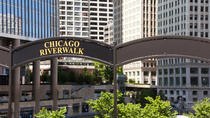 13 Reviews
The recently expanded River Walk is Chicago's newest hot spot and beautiful pedestrian walkway that follows the Chicago River as it flows through downtown. ... Read more
Location: Chicago, Illinois
Duration: 2 hours (approx.)