Chicago is famous for its Art Deco and skyscraper architecture, so taking a tour of the Windy City's architectural highs and lows is a great way to get to know the Windy City. The city has fostered landmark modern architects like Frank Lloyd Wright and Mies van der Rohe. Marina City, Tribune Tower and the Wrigley Building have become icons of the city and of popular culture.
The Chicago School of Architecture pioneered the architecture of skyscrapers. Icons from the Chicago School are revealed on the Historic Loop Skyscrapers walking tour of Chicago's earliest skyscrapers. The prototype of the modern industrial metropolis arose from the charred landscape left by the Great Fire of 1871. Many of Chicago's surviving buildings are the forefathers of the great modern skyscrapers and on this walking tour you will discover the historic beginnings of the Chicago School of Architecture and the earliest skyscrapers, built between the 1870s and the 1930s.
For contrast, follow up with the Modern Loop Skyscrapers walking tour of Chicago's modern and post-modern architectural gems. Explore Chicago's international, modern and postmodern movements, from the powerful, minimalist work of Mies van der Rohe to contemporary styles that incorporate new, environmentally-sustainable technology. Classic Art Deco detailing from the 1920s and 30's is the theme on the Downtown Chicago Deco walking tour, and Tiffany on Wednesdays highlights the dazzling stained-glass creations of Louis Comfort Tiffany.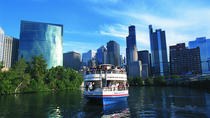 1884 Reviews
Experience one of the world's most beautiful cities on a 75-minute cruise on the historic Chicago River. On this architecture cruise, head down the main branch ... Read more
Location: Chicago, Illinois
Duration: 75 minutes (approx.)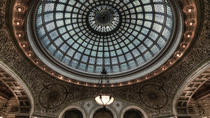 59 Reviews
Get an in-depth look at Chicago Loop architecture on a walking tour that takes you inside landmark buildings in the design-rich city. Appreciate the interiors ... Read more
Location: Chicago, Illinois
Duration: 2 hours (approx.)
37 Reviews
Discover the opulent exteriors and interiors of the Roaring '20s Jazz Deco and the classic finishes of Art Moderne buildings in this 2 hour tour. Learn of ... Read more
Location: Chicago, Illinois
Duration: 2 hours (approx.)
8 Reviews
Explore Chicago's international, modern and postmodern movements, from the powerful, minimalist work of Mies van der Rohe's to contemporary styles that ... Read more
Location: Chicago, Illinois
Duration: 2 hours (approx.)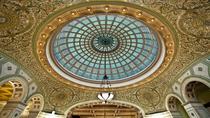 27 Reviews
This tour explores the art glass designed, crafted or installed by the Tiffany Glass and Decorating Company, Louis Comfort Tiffany and his contemporaries, in ... Read more
Location: Chicago, Illinois
Duration: 2 hours (approx.)
33 Reviews
Perhaps Chicago's most identifiable claim to fame resides in its architecture. The prototype of the modern industrial metropolis arose from the charred ... Read more
Location: Chicago, Illinois
Duration: 2 hours (approx.)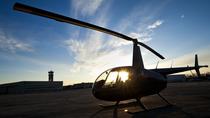 6 Reviews
Discover all of Chicago's top sights from great heights on this private helicopter tour. Travel in a state-of-the-art helicopter for magnificent views of Lake ... Read more
Location: Chicago, Illinois
Duration: 15 minutes (approx.)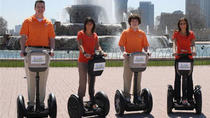 8 Reviews
See Chicago's landmark architecture, outdoor sculptures and famous skyline by Segway! This family-friendly guided tour is both an exciting and educational way ... Read more
Location: Chicago, Illinois
Duration: 2 hours (approx.)