During the 1920s Prohibition Era, there were a number of Italian-American gangs that began smuggling in alcohol, bribing police, money laundering and getting involved in illicit activities revolving around the banned sale of alcohol as well as gambling and prostitution. Chicago was a main hub for these criminal acts, especially after the arrival of Al Capone, one of history's most notorious gangers, in 1919.

One historical event that really brings to life what was happening during this time was the Saint Valentine's Day Massacre in 1929. This Prohibition-era conflict occurred between two of the city's most dominant gangs: Al Capone's southsiders and Bugs Moran's northsiders. In the end, seven mob members were brutally murdered, shot with 90 bullets. This incident is still considered one of the most infamous gang murders in history.

The Biograph Theater should be the first stop on your tour of Chicago's mafia and Prohibition-era history. It was here that in 1934 gangster John Dillinger pulled a gun on a group of FBI agents waiting for him to exit a movie, Manhattan Melodrama, and where these same agents shot and killed him, ending the life of who we now know as Public Enemy #1. Today, people believe the theater is haunted by Dillinger's ghost.

There's also the Holy Name Cathedral, where a gangster shootout took place, leaving bullet holes that are still visible. It was here that criminal Hymie Weiss -- a northsider known for challenging Al Capone for control of Chicago -- was accidentally shot by his own bodyguard when gunmen across the street from the church began firing on Weiss and his men.

No mobster-themed tour of Chicago would be complete with a visit to the Mount Carmel Catholic Cemetery. Not only is it the resting place of famed gangster Al Capone, but also other Prohibition-era criminals like the "Terrible" Genna brothers, Salvatore Giancana, Angelo DeMora, "Deany" O'Banion, Joseph Giunta,Vincent Drucci, Salvatore Capone, and Ralph James "Bottles" Capone.

One of the best ways to experience this side of Chicago is through an excursion, for example, a Chicago Crime and Gangsters Tour. From a comfortable coach led by a knowledgeable guide you'll visit the exact locations where famous gangsters and mobsters like Al Capone, Hymie Weiss, Terrible' Tommy O'Conner and John Dillinger partook in illegal and corrupt activities. The experience includes in-depth narrations and time to explore sites on foot.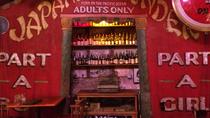 55 Reviews
Discover the underground world of the Prohibition-era speakeasy on an entertaining adults-only tour that takes you to four historic Chicago bars. Learn why the ... Read more
Location: Chicago, Illinois
Duration: 3 hours 30 minutes (approx.)
277 Reviews
Some of the world's most notorious criminals, mobsters and gangsters bamboozled their way through Chicago. On this Chicago crime tour, escape into the city's ... Read more
Location: Chicago, Illinois
Duration: 90 minutes (approx.)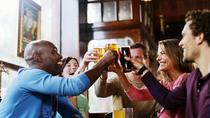 18 Reviews
Explore downtown Chicago on a pub crawl with an educational twist! Your expert guide shares entertaining facts about the history of jazz, theater, social ... Read more
Location: Chicago, Illinois
Duration: 2 hours 30 minutes (approx.)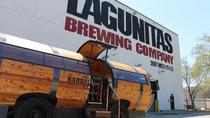 2 Reviews
There's never been a better time to be a beer drinker — and Chicago, with its thriving brewery scene and many destination-worthy beer bars, is the perfect ... Read more
Location: Chicago, Illinois
Duration: 4 hours (approx.)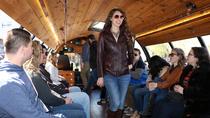 Indulge in some of Chicago's uniquely crafted spirits on this all-inclusive distillery tour. Have samples at three local distilleries and tour one distilling ... Read more
Location: Chicago, Illinois
Duration: 4 hours (approx.)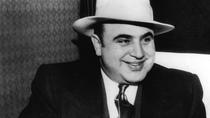 It isn't Chicago history without a dose of mafia intrigue — and some killer blues tunes, too. This lively and fascinating private tour sends you back to the ... Read more
Location: Chicago, Illinois
Duration: 2 hours 30 minutes (approx.)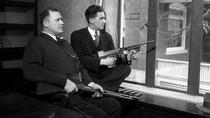 2 Reviews
Chicago has a long history of organized crime and was famously home to the American mafia figure Al Capone. In 1850, Chicago had a population of 80,000 people, ... Read more
Location: Chicago, Illinois
Duration: 2 hours 30 minutes (approx.)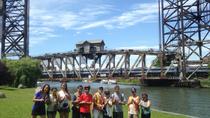 1 Review
Travel back in time to the seamier side of Chicago on this guided bicycle tour that takes you to the Southside hangouts of notorious Chicago gangsters like Al ... Read more
Location: Chicago, Illinois
Duration: 4 hours (approx.)