When you think of food experiences in Chicago, what comes to mind? Deep dish pizza? Chicago-style hot dogs? How about some of the finest dining in the world?
The correct answer of course is all of the above – but Chicago has so much more! Once you've had your fill of Giordano's pizza and Hot Doug's hot dogs or if you're looking for something a little different from the likes of Alinea, Girl and the Goat or Au Cheval, here are a few ideas for some more unique food experiences in Chicago.
Take a cruise
Enjoy brunch, lunch or dinner as you cruise around Lake Michigan. Departing from Navy Pier, one of Chicago's most famous landmarks, your cruising experience likely won't be as much about the food as it will be about the amazing view of the Chicago skyline. To take things up a notch, book a
sunset dinner cruise
that includes entertainment, dancing or fireworks and it will surely be a night to remember.
Try a progressive dining tour
Sample some of the best of what Chicago has to offer with a
progressive dining tour
, stopping at three different restaurants for appetizers, a main course and dessert. Enjoy some sightseeing as you make your way from one restaurant to the next and get a better taste for Chicago through fun facts and trivia.
Get your cheezborger on
If the opposite of a fine dining experience is what you're seeking, the Billy Goat Tavern is where you'll find it. Made famous by the Saturday Night Live 'cheezborger, cheezborger' skit, the original Billy Goat, located below Michigan Avenue, serves up cheeseburgers, cheeseburgers and more cheeseburgers – all with an attitude. Don't be surprised if someone tells you what you're ordering instead of the other way around. The last time I went, a tall, bulky guy behind me tried to order a double cheeseburger and was told no, he needed a triple.
Indulge at Baconfest
Sure, it only happens once a year in the spring, but if you time your visit to Chicago accordingly, you can experience what has been called a 'bacon-lover's Nirvana.' Baconfest features more than 100 participating restaurants offering up their most creative and delicious bacon-infused recipes. Indulge in everything from bacon bread pudding or smoke bacon baklava to bacon risotto or bacon-wrapped hickory-smoked ribs. One thing is certain – you will not leave hungry!
Experience Next
Next is a restaurant unlike any other – and certainly one of the most unique food experiences in Chicago. Opened in 2010 by the famous Grant Achatz, it offers a single themed menu at any given time, generally switching things up every few months.  Past themes have included 'Paris, 1906,' 'A Tour of Thailand' and 'Vegan.'  The restaurant has less than 100 seats and patrons must buy tickets in advance – for a price that varies by day and time. No walk-ins are accepted, aside from a table or two that are announced for sale on the Next Facebook page several times a week.

Discover underground supper clubs
Chicago's underground dining scene has been around for a few years. Mysterious and sometimes exclusive, many dinners are by invitation or referral only. Locations may be on the down low, but the chances of enjoying a unique culinary experience are quite high. Menus change frequently and are often artistically inspired, ranging from four to ten or more courses. A few to try? Clandestino, X-marx Chicago, Bonsoiree and Valerie Bolon's Culinary Speakeasy.

Line up at Kuma's Corner
Chicago may not be known for its hamburgers, but within the Windy City, Kuma's is definitely the place to go for a good – and unique – burger.  At their flagship location at Belmont and Francisco in the Avondale neighborhood, you'll find burgers like the High on Fire (sriracha, roasted red pepper, prosciutto, grilled pineapple and mae ploy sweet chile paste), the Pantera (ranchero salsa, bacon, shredded Monterey Jack, roasted poblano and tortilla strips) and, of course, the traditional Kuma Burger (bacon, sharp cheddar, fried egg, lettuce, tomato and onion).  Just be prepared to wait – lines can stretch well over an hour. A second location – Kuma's Too – is now open in Lincoln Park.
Get inspired at the House of Blues
Spend your Sunday morning at the House of Blues, enjoying a hand-clapping, foot-stomping gospel music performance and a buffet that will last the entire day. Hit up the Bloody Mary bar and then choose from carving stations, made-to-order omelets, chicken and waffles, pastries, fruit and much, much more!
Explore the neighborhoods
More than almost any city in the country, Chicago boasts a plethora of ethnic neighborhoods, each of which is home to superb restaurants featuring the 'local' fare. Whether you head to Pilsen for authentic Mexican eats or Chinatown for dim sum, you're sure to have a unique food experience. Try  Lincoln Square for a hearty German meal, Devon Avenue for traditional Indian cuisine or Broadway Avenue for Ethiopian delicacies. Whether you're in the mood for Italian, Polish, Armenian, Kyrgyz,  or just about anything else, you can find it in Chicago!

Contributed by Katie Aune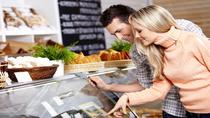 77 Reviews
Discover Chicago's culinary side on this three-hour walking tour to taste the delicious flavors of the Gold Coast and Old Town. Along the way, your guide will ... Read more
Location: Chicago, Illinois
Duration: 3 hours (approx.)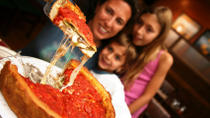 76 Reviews
Get an exclusive view inside four famous Chicago pizzerias on this 3.5-hour tour and enjoy delicious slices at each! With your small group by mini-coach, go ... Read more
Location: Chicago, Illinois
Duration: 3 hours 30 minutes (approx.)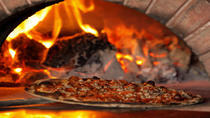 20 Reviews
On this Chicago pizza-tasting tour with a friendly guide, visit four local pizzerias to try Chicago's famous pizza and relax over cold beer or fine wine. ... Read more
Location: Chicago, Illinois
Duration: 3.5 hours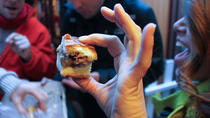 31 Reviews
Experience Chicago on a walking and food tour of the central business district. Visits to legendary sites such as Palmer House Hotel, Marshall Field's ... Read more
Location: Chicago, Illinois
Duration: 3 hours (approx.)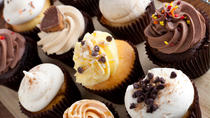 2 Reviews
Satisfy your sweet tooth on this cupcake walking tour in Chicago, one of the birthplaces of the modern gourmet cupcake craze. Your local guide will take you to ... Read more
Location: Chicago, Illinois
Duration: 2 hours (approx.)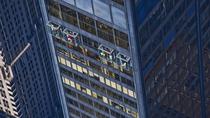 15 Reviews
Start your day with a breathtaking view of Chicago and a hearty breakfast on a glass-enclosed balcony 103 stories up! Ascend to the Skydeck of Willis Tower, ... Read more
Location: Chicago, Illinois
Duration: 90 minutes (approx.)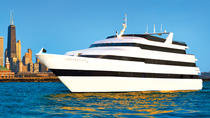 12 Reviews
Welcome aboard Chicago's largest luxury yacht at Navy Pier! Tantalize your taste buds and discover Chicago's wonderful city skyline on this 2-hour lunch ... Read more
Location: Chicago, Illinois
Duration: 2 hours (approx.)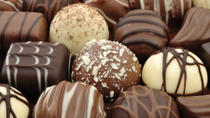 9 Reviews
Let your sweet tooth lead the way on this 2-hour chocolate walking tour in Chicago. As you walk along the Magnificent Mile with your local guide, visit some of ... Read more
Location: Chicago, Illinois
Duration: 2 hours (approx.)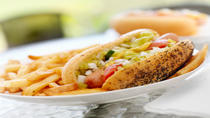 28 Reviews
Let your local guide lead you through the streets of Wicker Park and Bucktown as you search for authentic and local cuisine at six different cafes and ... Read more
Location: Chicago, Illinois
Duration: 3 hours (approx.)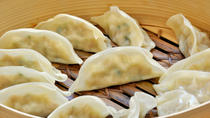 4 Reviews
Sample traditional Chinese flavors on this three-hour walking tour through one of the oldest Chinatown neighborhoods in America. Your local guide navigates you ... Read more
Location: Chicago, Illinois
Duration: 3.25 hours