Wine Tasting in Chile and Argentina
By Viator, November 2014
Despite being all-too-often overlooked in favor of big-name European or North American brands, South America has been producing some of the world's finest wines since as early as the 16th century, and both Argentina and Chile rank within the world's top seven wine-producing countries. With vineyards dotted throughout the fertile lowlands either side of the Andes Mountains, wine tasting and vineyard tours have become popular pastimes in both countries and whether cycling around the family-run wineries of Mendoza or going behind-the-scenes at the legendary Concha y Toro winery, there are plenty of opportunities for wine tasting in Chile and Argentina.
South America's largest center of wine production is in Argentin, and the most famous region is Mendoza, where wine connoisseurs can bike around the vineyards or take a wine tasting tour to Maipú, sampling some of the country's best Malbec, alongside Chardonnay, Merlot, Cabernet Sauvignon and Torrontés. You don't have to visit Mendoza to enjoy Argentine wines, though—the northern Calchaquí Valley offers an equally striking setting for touring the local wineries and is best visited on a day trip from Salta or you could combine wine tasting with a traditional cooking class as part of an unforgettable Buenos Aires dinner experience.
Over the border, Chile is best known for its Cabernet Sauvignon, Merlot and Carmenere grapes and wine tasting tours make a great choice for a day trip from the capital. Visit the Concha y Toro or Cousino Macul wineries in the Maipo Valley, where the 100-year-old vineyards produce varieties like Carmenere and Chardonnay, or take a Colchagua Valley winery day trip from Santiago, stopping off at legendary wineries like Casa Silva and Viu Manent.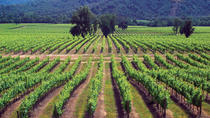 18 Reviews
Vino lovers, prepare yourself for a perfect day: explore two premier wine estates in famous Maipo Valley — Santa Rita and Concha y Toro — and sip ... Read more
Location: Santiago, Chile
Duration: 7 hours (approx.)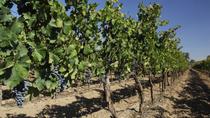 33 Reviews
Discover the 'New World of Wine' in Chile and visit two of the oldest and most historic wineries in the country on a full day guided tour from Santiago. Chile ... Read more
Location: Santiago, Chile
Duration: 7 hours (approx.)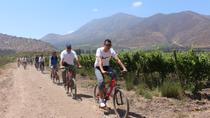 24 Reviews
Pedal your way through the vineyards of Maipo Valley on this 5-hour bike and wine tasting tour from Santiago. During the leisurely 6-mile (10-km) ride on ... Read more
Location: Santiago, Chile
Duration: 5 hours (approx.)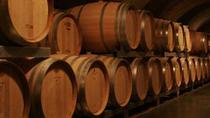 41 Reviews
With its rolling vineyards set in the foothills of the Andes, the Mendoza wine region is unlike any other wine region on earth. Experience it with a local ... Read more
Location: Mendoza, Argentina
Duration: 8 hours (approx.)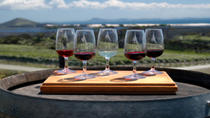 6 Reviews
Sip wine and learn about Argentina's winemaking practices on this luxurious, full-day tasting tour in Maipú. Accompanied by an expert guide, visit three ... Read more
Location: Mendoza, Argentina
Duration: 8 hours (approx.)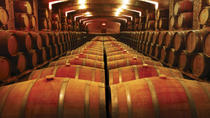 28 Reviews
Leave the crowds of Santiago and spend the morning at Undurraga winery in sweeping Maipo Valley. Surrounded by the rolling foothills of the Andes, explore a ... Read more
Location: Santiago, Chile
Duration: 4 hours (approx.)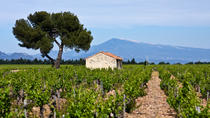 18 Reviews
Visit one of Chile's most famous wineries — Concha y Toro — on this half-day tour from Santiago. Since its start in the late 1800s, when a man named Don ... Read more
Location: Santiago, Chile
Duration: 4 hours (approx.)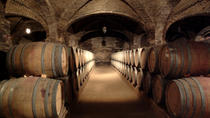 15 Reviews
Pair wine tasting with local history on this half-day tour to Santa Rita winery from Santiago. Learn about age-old winemaking traditions as you amble through ... Read more
Location: Santiago, Chile
Duration: 4 hours (approx.)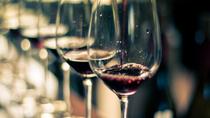 1 Review
Visit three Uco Valley wineries and learn of Argentina's winemaking heritage on this full-day wine tour from Mendoza. Beneath the towering peaks of the Andes ... Read more
Location: Mendoza, Argentina
Duration: 9 hours (approx.)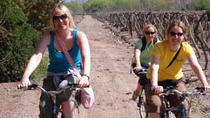 11 Reviews
Mendoza wine country is best seen by bike, when you can cover a lot of ground while enjoying the fresh air and sunshine! On this full-day bike tour, head out ... Read more
Location: Mendoza, Argentina
Duration: 6 hours (approx.)