Only Show: 4WD, ATV & Off-Road Tours | Adrenaline & Extreme | Climbing | Eco Tours | Fishing Charters & Tours | Golf Tours & Tee Times | Hiking & Camping | Horseback Riding | Nature & Wildlife | Running Tours | Ski & Snow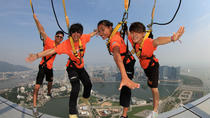 1 Review
Take a walk on the wild side on the Macau Tower Skywalk, 764 feet off the ground. Securely strapped into a harness and attached to a safety cable, you can ...
Location: Macau, China
Duration: 20 minutes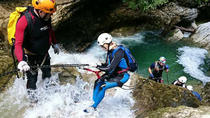 Unforgettable impressions, tropical rainforest, swimming and diving in the waterfull. you will go down the waterfall with it's  flows and waterslides, include ...
Location: Hainan, China
Duration: 7 hours
A more controlled version of bungy jumping, the Macau Tower Skyjump provides the same thrills from the same dizzying height without the bouncing around or free ...
Location: Macau, China
Duration: Varies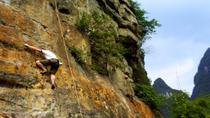 Ready for your next adventure? Whether you're an expert mountaineer or a beginner climber, you will have an experience of a lifetime on this rock-climbing ...
Location: Yangshuo, China
Duration: 4 hours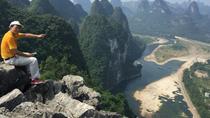 Discover the unique beauty of Guilin, Yangshuo and Li river. The rich arrangement of different programs will expose you muti-aspects of this region. The past ...
Location: Guilin, China
Duration: 9 hours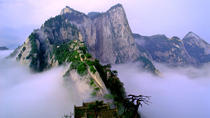 This private tour is suitable for those tourists who like outdoor activities. On this tour, you will be able to climb Mt. Huashan, one of the famous Five Great ...
Location: Xi'an, China
Duration: 8 hours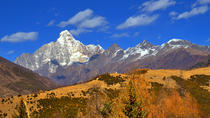 Mountain climbing enjoys great popularity for outdoor sport fans. Four Girls Mountain is believed to be one of the best mountain climbing bases with ...
Location: Chengdu, China
Duration: 4 days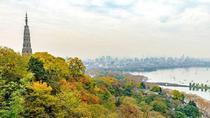 Hangzhou was described by Marco Polo as the world's most beautiful city. It is built along the shores of West Lake and surrounded by the hills on its three ...
Location: Hangzhou, China
Duration: 5 to 6 hrs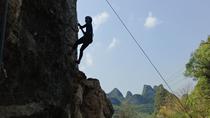 Yangshuo is the most popular rock climbing destination in China. It is a backpackers mecca, famous for its tooth-like hills, only 90 minutes by road from ...
Location: Guilin, China
Duration: 5 hours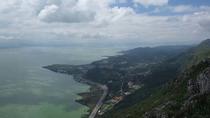 During this full-day private tour, your guide will show you areas around Kunming for outdoor activities. After you advise your guide of your favorite outdoor ...
Location: Kunming, China
Duration: 8 hours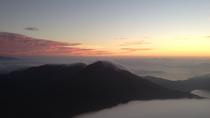 No matter whether you're arriving in HK for the first time or returning home, the majesty of the territory's second highest point is lost on few people. ...
Location: Hong Kong, Hong Kong
Duration: 6 hours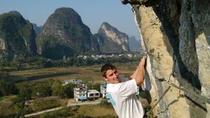 Rock climbing has existed for more than one hundred years in the world, it has become an independent and trendy sport. Hailed as of Rock Climbers' Paradise of ...
Location: Yangshuo, China
Duration: 4 hours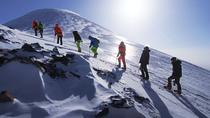 Have you ever read Jon Krakauer's "Into Thin Air" and thought, "Man I would love to climb Everest some day!"  And then you realized that you have no real high ...
Location: Xining, China
Duration: 9 to 12 days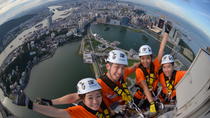 2 Reviews
Tap into your inner Spiderman and climb to the highest point in Macau: the top of Macau Tower, which stands more than 1,000 feet in the air. Securely attached ...
Location: Macau, China
Duration: 2 hours