Prior to the devastating earthquakes of 2010 and 2011, central Christchurch was a teeming district with historic buildings, lively bars, and games of chess in the open squares. All of that changed, however, when central Christchurch came crashing to the ground in the seismic event which leveled the city. An area which was once the center of activity was transformed instead into the center of destruction, and the central business district was cordoned off for the safety of the general public.

Despite the chaos, however, the largest city on New Zealand's South Island has managed to stand up and rebuild, and tours are available to the inquisitive public who want to learn more about the event.
On the tours which discuss earthquake recovery, passengers ride in open-air buses and first learn the history of the city pre-earthquake. The drama of the event is tragically retold, and visitors learn of the seismic formations which have rendered the city so prone to large shakes.

Despite the somber subject, however, these earthquake tours focus on efforts being taken to effectively rebuild the city. New technologies are aimed at creating sturdier buildings, and the massive re-build has allowed the city to enact a master-plan for a renewed downtown.

In the interim, tours will also explore the projects which have sprung up along the depleted "red zone". Street art and urban gardens have provided temporary life, and surrounding suburbs such as Riccarton and Hornby have seen an increase in business as the city spans out. More than just gloom and recovery, however, many of the tours which explore earthquake zones also make stops in areas such as Sumner, a coastal suburb of trendy cafes which sits on the shore of the city's best beach.

While the earthquake undoubtedly leveled a heavy blow to tourism, the resilience of the residents has ultimately remained. These sightseeing and earthquake tours focus on the future of Christchurch, and are a symbolic twist on the ways the city is rising from the depths of its piles of rubble.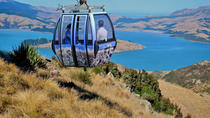 37 Reviews
Celebrate the recovery of Christchurch following the 2011 earthquake, and take a trip aboard the newly reopened Christchurch Gondola. The upgraded cable car ... Read more
Location: Christchurch, New Zealand
Duration: Varies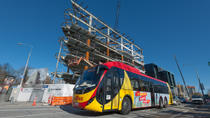 5 Reviews
The Christchurch rebuild tour offers a unique guided experience through the past, present and future of Christchurch city. The 90-minute tour is one of the ... Read more
Location: Christchurch, New Zealand
Duration: 90 minutes (approx.)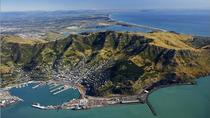 4 Reviews
It is only from the air that you can only appreciate the scale of Christchurch City's devastation and recovery following the 2010 earthquake. This 20-minute ... Read more
Location: Christchurch, New Zealand
Duration: 20 minutes (approx.)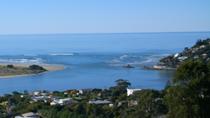 10 Reviews
Experience the grand architecture, beautiful gardens and scenic view points on a half-day city tour of Christchurch. Wander the Monavale Gardens with pretty ... Read more
Location: Christchurch, New Zealand
Duration: 3 hrs