Only Show: 4WD, ATV & Off-Road Tours | Adrenaline & Extreme | Climbing | Fishing Charters & Tours | Hiking & Camping | Horseback Riding | Nature & Wildlife | Ski & Snow | Ski & Snowboard Rentals | Ziplines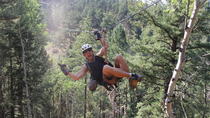 23 Reviews
Enjoy the fresh Colorado air and admire the views of the Rocky Mountains as you fly through trees and over meadows on a zipline! Ride on some of Colorado's ... Read more
Location: Denver, Colorado
Duration: Varies
Take a luxury racing car along 300+ turns on this 35-mile canyon drive outside of Golden, CO.  Accelerate along thousands of feet of straightaway and around ... Read more
Location: Denver, Colorado
Duration: 4 hours
1 Review
Test drive a $300,000 supercar on 15-miles of scenic canyonlands outside of Golden, CO.  Tackle 160 turns and thousands of feet in elevation change while ... Read more
Location: Denver, Colorado
Duration: 4 hours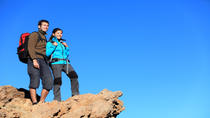 1 Review
For an exciting, adrenaline-pumping experience when you're in Denver, head 30 minutes outside the city for a 5-hour rock-climbing adventure! Colorado's Front ... Read more
Location: Denver, Colorado
Duration: 5 hours
Have the thrill of a lifetime with a Speedway Ride Along Experience! Buckle up and ride shot gun in a NASCAR stock car driven by a professional driving ... Read more
Location: Dacono, Colorado
Duration: 45 minutes
Take a luxury racing car along 500+ turns on this 65-mile, 3 canyon drive outside of Golden, CO.  Accelerate along thousands of feet of straightaway and ... Read more
Location: Denver, Colorado
Duration: 4 hours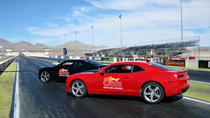 Are you competitive? Do you want to challenge your friends to a race? Well now you can! Drag race our Camaros against your pals for bragging rights!
Location: Denver, Colorado
Duration: 3 hours
Have the thrill of a lifetime with a Speedway Driving Experience! After classroom instruction, race around the track chasing your top speed for incredible and ... Read more
Location: Dacono, Colorado
Duration: 60 minutes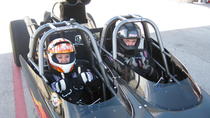 Have you watched cars travel down the drag strip at unbelievable speeds and thought "I would love to try that?" Well here's your opportunity.
Location: Denver, Colorado
Duration: 60 minutes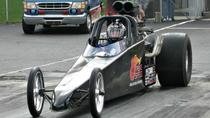 If you've ever wanted to drive a dragster, now's your chance to experience that unbelievable adrenaline rush, at approximately 130mph in a 10 second ¼ mile! ... Read more
Location: Denver, Colorado
Duration: 3 hours
Have the thrill of a lifetime with a Raceway Ride Along Experience! Buckle up and ride shot gun in a NASCAR stock car driven by a professional driving ... Read more
Location: Fountain, Colorado
Duration: Flexible
Take a luxury racing car along a custom, 3-hour ride on this 125-mile, 5-6 canyon drive outside of Golden, CO.  Accelerate along thousands of feet of ... Read more
Location: Denver, Colorado
Duration: 6 hours
Only Show: 4WD, ATV & Off-Road Tours | Adrenaline & Extreme | Climbing | Fishing Charters & Tours | Hiking & Camping | Horseback Riding | Nature & Wildlife | Ski & Snow | Ski & Snowboard Rentals | Ziplines