Jewish Quarter (Judería) Tours
Sprinkled across the Spanish Peninsula, you'll come across Jewish Quarters known as juderías. In Córdoba, which was once considered the most populous city in the world, the Jewish community especially thrived, and now its ancient neighborhood of white buildings is considered one of the most famous juderías in Spain. 
The Jewish community indeed played an important role culturally in the history of the Iberian Peninsula. During the Moorish Caliphate -- the period of Islamic rule over Spain which ended in 1031 -- the Jewish community flourished as Córdoba rose as a center for commerce, prosperity, education and religious tolerance.
Of course, in 1492 during the Spanish Inquisition, people of Jewish faith and the religion itself were expelled from Spain, their neighborhoods becoming only artifacts of their presence in the country's history. Among Córboba's Jewish Quarter's most famous sites is undoubtedly the synagogue, one of just three of its kind in Spain that survived the Inquisition (the other two are located in the city of Toledo), and the only one in all of Andalucia.
Also located in the barrio's small streets is Casa Sefarad, a cultural project dedicated to telling the story of Judeo-Spanish history in Spain. Within its walls, you can visit five different rooms, featuring Sephardic music, handicrafts and other cultural artifacts. 
While wandering the small streets, keep an eye out for the statue of Maimónides, the famous Jewish doctor and philosopher, and peruse the jewelry and silversmith shops, for which the neighborhood is renowned. 
Practical Info:
The Jewish Quarter is situated just to the north and west of the Mezquita, reaching as far west as Puerta de Almodóvar, and east to Calle El Rey Heredia.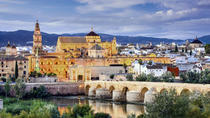 2 Reviews
During this day tour you'll discover the historic treasures of Corboda, one of the most beautiful cities in Andalusia. Learn about the Kingdom of Al-Andalus ... Read more
Location: Seville, Spain
Duration: 8 hours (approx.)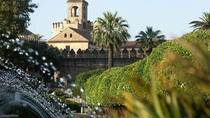 15 Reviews
Enjoy a walking tour of the most important monuments of Cordoba: Fortress of Catholic Kings (inside), Jewish Quarter (streets), Synagogue (inside) and ... Read more
Location: Córdoba, Spain
Duration: 4 hours (approx.)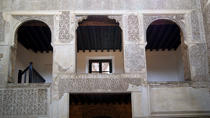 4 Reviews
Walking tour to the Jewish Quarter (streets), Synagogue (inside) and Mosque-Cathedral (inside).
Location: Córdoba, Spain
Duration: Flexible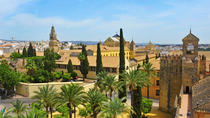 127 Reviews
Take a day trip from Seville to discover the cultural, historical and religious gems of Cordoba. Explore the Jewish Quarter and enjoy skip-the-line entry to ... Read more
Location: Seville, Spain
Duration: 10 hours (approx.)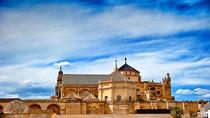 14 Reviews
Embark on a 2-hour guided tour of classic Cordoba, one of the most interesting and must see locations in this region. Make the most of your stay while in ... Read more
Location: Córdoba, Spain
Duration: 2 hours (approx.)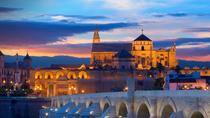 11 Reviews
Enjoy one of the most amazing cities in Andalusia with this tour from Seville. Explore the wonders of Cordoba, where art, history and culture combine. Its ... Read more
Location: Seville, Spain
Duration: 10 hours (approx.)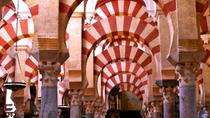 8 Reviews
Cordoba is a captivating Andalusian city with many attractive monuments to admire. On this private tour from Granada you'll discover Cordoba's mosque, ... Read more
Location: Granada, Spain
Duration: 11 hours (approx.)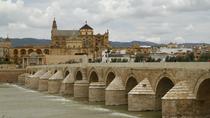 Explore the architectural and cultural treasures of Cordoba on a fascinating full-day tour from Seville. Wander the narrow alleyways of the Jewish Quarter and ... Read more
Location: Seville, Spain
Duration: 10 hours (approx.)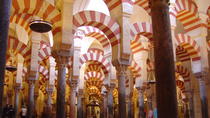 Enjoy this completely personalized private tour of Cordoba from Seville and explore the city's most iconic monuments and sights. Get to know Cordoba with ... Read more
Location: Seville, Spain
Duration: 8 hours (approx.)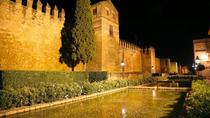 12 Reviews
Take a walking tour around Cordoba where you can explore the Jewish quarter and the Roman Bridge as well as some local and cultural streets. Take a journey ... Read more
Location: Córdoba, Spain
Duration: 2 hours (approx.)