Costa Rica may be small, but contained within its borders is a profound diversity of natural landscapes and environments — including two gorgeous coastlines, mountain ranges, rivers, waterfalls, volcanoes and plenty of rainforest — that make it a world-class destination for outdoor activities year-round. Here are just a few of the outdoor activities on offer in Costa Rica.
Ziplining
More than a quarter of Costa Rica is covered in rainforests, and one of the best ways to explore these enchanting ecosystems is via a zipline. The country offers a number of zipline courses that fly over beaches, through treetops and across canyons, from the breathtaking views and extensive courses at Vida Aventura Park to the 2 kilometers of lines that zip over primary rainforest at Arenal Volcano National Park. Certainly not a sport for the faint hearted!
Canopy Tours
Canopy tours are an ideal way to get a bird's eye view of the forest without disturbing the wildlife or endangering the trees. Costa Rica offers a number of canopy tours. A canopy tour, is a guided tour of the forest canopy, often via a series of zip lines or aerial walkways and viewing platforms. Such tours are usually designed to give you scenic views of the canopy and the surrounding landscape while providing a generally educational experience. One of the best canopy tours is the
Arenal Hanging Bridges
, a network of trails and bridges through Arenal National Park's dense swathe of primary rainforest, are one of the most impressive hanging-bridge projects in Costa Rica.
Hiking
Regardless of where you are in Costa Rica, there's bound to be at least one good hike in the area. From lowland tropical rainforest to beautiful beaches or the vast fields of hardened black lava that surround Arenal Volcano, there are opportunities for hiking in an astonish variety of terrains, often for long distances. If you aren't comfortable hiking on your own, there are many hiking tours and private local guides you can hire in many parts of the country, including in the stunning biological reserve of
Carara National Park
, which features a terrific 3-hour hike through primary rainforest.
White Water Rafting
After hiking, white-water rafting is perhaps the most popular activity in the country. There is no shortage of rivers in Costa Rica, some of which are considered the world's best rivers to raft down, including the Pacuare, the Reventazón, the Sarapiqui and the Corobici. Like most outdoor activities in Costa Rica, there's something for everyone, regardless of your age or rafting experience.

Snorkeling and Diving
Costa Rica has some terrific snorkeling opportunities, especially in the warm waters of the Caribbean, where you can see a wide variety of marine wildlife and underwater flora, particularly at the small reef near Manzanillo. There are also a few good snorkel opportunities all along the Pacific coast, Playa Panamá and Bahía Ballena to name two.
Surfing
Due to the world-class surf breaks that come rolling in on both coastlines, surfing is extremely popular in Costa Rica. The country's warm waters, excellent waves and beautiful natural environments draws surfers from around the world. Surfing is terrific on both coasts, though some beaches are suitable only during certain seasons. The country's best surfing is on the north Pacific Coast and the Nicoya Peninsula, while the Caribbean's best surfing is in the south between Cahuita to Manzanillo. If you're interested in learning to surf, there are plenty of surf camps and schools in Tamarindo, Santa Teresa, Mal País and Jacó,  and no shortage of shops around the country that rent surfboards and boogie boards.
Horseback riding
Horseback riding is one of the best ways to experience Costa Rica's countryside. Almost everywhere you go in the country, you should be able to hook up with a horse riding tour, some of which will take you past waterfalls, up to breathtaking viewpoints or along the beautiful coastline. Different versions of trails are offered according to the rider's experience, and rates are quite reasonable, especially if you're willing to shop around. Guanacaste is probably the best area in the country for riding, while riding along the beach on the Nicoya Peninsula is also very popular.
Birdwatching
Costa Rica is a paradise for bird-watchers, with some 840 species of birds found throughout the country — more than all of North America. It's likely that you'll spot scarlet macaws, toucans, oropenulas, Laughing Falcons, Royal Flycatchers, White-fronted Nunbirds, Cinnamon Woodpeckers, kingfishers and many others. You might even spot the elusive quetzal, found in the higher elevations of Monteverde, Parque Nacional Braulio Carrillo and the Cordillera de Talamanca. Where you should go depends on the season, just be sure to hire a good birding guide to take you to the right place and help you spot some of the more elusive species.
Mountain biking
There are only certain places in Costa Rica with ideal conditions for extensive mountain-biking tours, the best of which are Parque Nacional Corcovado, Parque Nacional Santa Rosa and the road from Montezuma to the Reserva Natural Absoluta Cabo Blanco on the Nicoya Peninsula. The area around Arenal National Park is also great (you can ride up to see the volcano!), as are the routes around Jaco, which will take you along rivers, past coffee plantations, through tropical forests, beside beaches and through lush farmland. There are plenty of bike rental shops throughout the country and some hostel and local tour agencies also rent them.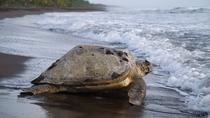 69 Reviews
Take an expedition by boat through the dense jungle of Tortuguero National Park and explore one of the most beautiful and scenic regions of Costa Rica. Cruise ... Read more
Location: San Jose, Costa Rica
Duration: 12 hours (approx.)
38 Reviews
Enjoy a perfect mix of adrenaline-pumping adventure combined with relaxation on this full-day tour at Vida Aventura Nature Park in the beautiful Guanacaste ... Read more
Location: Guanacaste, Costa Rica
Duration: 10 hours (approx.)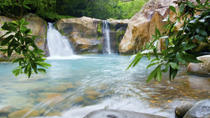 40 Reviews
Discover the beautiful Rincon de la Vieja National Park on this Buena Vista rainforest combo tour in Costa Rica! Experience hot springs, volcanic mud facials, ... Read more
Location: Guanacaste, Costa Rica
Duration: 10 hours (approx.)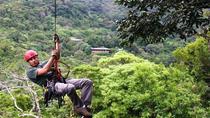 2 Reviews
The Original Canopy Tour offers Canopy Tour, Rappel, Tarzan Swing and  an exhilarating opportunity to soar through the treetops high above the forest floor on ... Read more
Location: Monteverde, Costa Rica
Duration: Flexible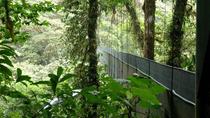 13 Reviews
Explore the tropical treetops of Costa Rica on this canopy tour in the Monteverde Cloud Forest Reserve! Set foot inside Monteverde's famous butterfly ... Read more
Location: Guanacaste, Costa Rica
Duration: 11 hours (approx.)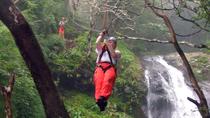 17 Reviews
Feel your adrenaline soar as you zoom across 25 zipline cables and over 11 waterfalls at Adventure Park Costa Rica! In a country known for its zipline tours, ... Read more
Location: Jaco, Arenal, San Jose, Puntarenas or Guanacaste
Duration: 6-8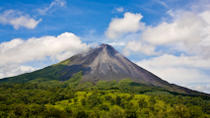 5 Reviews
Combine activity and relaxation on a hiking and hot springs tour from Arenal. First, you'll enjoy an easy hike in Arenal Volcano National Park, where you'll ... Read more
Location: Arenal, Costa Rica
Duration: 6 hours 30 minutes (approx.)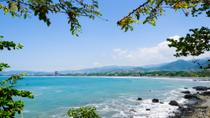 1 Review
Observe abundant wildlife under a canopy of giant trees in Carara National Park! On the tour from Jaco, experience the unique transition zone of this dry ... Read more
Location: Jaco, Costa Rica
Duration: 4 hours (approx.)
1 Review
Feel the adrenaline as you tube on the rapids of the Arenal River! The tour is offered in three different times during the day and includes hotel pick up and ... Read more
Location: La Fortuna, Costa Rica
Duration: 3 hours (approx.)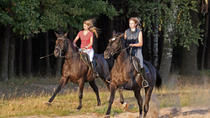 2 Reviews
See the lush landscapes of Costa Rica on horseback! On this 4.5-hour tour from Arenal, ride to La Fortuna Waterfall and take a swim in the natural pool while ... Read more
Location: Arenal, Costa Rica
Duration: 4 hours 30 minutes (approx.)