With excellent weather, beaches and villages, the 90 miles (150km) of Malaga known as the Costa del Sol  is an enduring favorite. A trip inland deeper into Andalucia rewards with pretty villages and great scenery.
Day 1: Malaga and Western Costa del Sol
Malaga itself houses the Picasso Museum. Head west to Torremolinos, which has the widest and longest beaches on the coast, an aquarium and amusement park. Clubbers head to the marina Puerto Doportivo. Fuengirola is family friendly with a pretty old town. Glossy Marbella has good museums. Pop into Puerto Banus marina and pretty seaside Estepona, which also boasts a wildlife park. At the far west of the Costa is Alcaidesa, a village protected by a strict architectural code boasting a spectacular golf course.
Day 2: East of Malaga and Inland Andalucia
The fishing village of Nerja, with a clean beach backed by dramatic mountains, is a highlight of the eastern Costa del Sol. Just out of town are famous caves, Cueva de Nerja, with pre-historic paintings, site of an annual International Cave Festival. Inland, pretty little towns like Mijas  have craft shops and restaurants in their historic centers. Casares is a lovely white sugar cube town overseen by a medieval fortress. Ronda is located amongst mountainous gorges and has a bullfighting museum. Granada boasts the Alhambra Palace, one of the world's  architectural wonders. Seville retains much of its ancient and also has the largest cathedral in Spain.
Day 3: Further Afield
You could spend a day shopping in Gibraltar or take a trip to Tangier in Morocco - only an hour by fast catamaran. Visit the incredible bazaars and explore the old quarter: the Medina. Or take a longer look at Morocco and visit the cities of Rabat, Fex, and Meknes.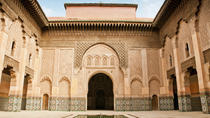 41 Reviews
Escape Spain for the romance of Morocco on a five-day jaunt from the Costa del Sol! In less than a week, you'll see Morocco's top cities and sights. You'll ... Read more
Location: Torremolinos, Spain
Duration: 5 days (approx.)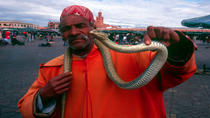 8 Reviews
Feast your senses on the visual banquet of Morocco on a 4-day tour of the country's most intriguing locations from Costa del Sol. Immerse yourself in the ... Read more
Location: Torremolinos, Spain
Duration: 4 days (approx.)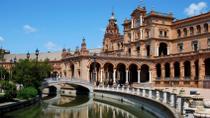 21 Reviews
If you are short on time or just want to see more of Spain, this three day tour from Madrid to Costa del Sol is for you. Visit Seville and Cordoba along the ... Read more
Location: Madrid, Spain
Duration: 3 days (approx.)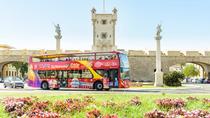 60 Reviews
Explore Cadiz with a City Sightseeing 24-hour hop on hop off ticket! On-board our open-top, double-decker bus, customers will experience panoramic views of ... Read more
Location: Cadiz, Spain
Duration: 1 day (approx.)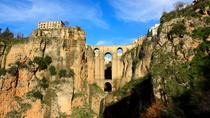 102 Reviews
Discover the beautiful mountainous region of Ronda on a relaxing day trip from Costa del Sol. See the main landmarks of the town of Ronda, including the Plaza ... Read more
Location: Costa del Sol, Spain
Duration: 11 hours (approx.)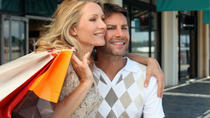 23 Reviews
Once you have been picked up, the coach will take you on a drive along the coastal road to Gibraltar. The city center is long and narrow, extending along Main ... Read more
Location: Costa del Sol, Spain
Duration: 12 hours (approx.)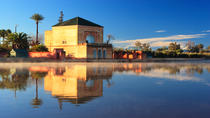 6 Reviews
Swap the beaches of Spain for the mystique of Morocco on a leisurely seven-day excursion from the Costa del Sol. With a week to explore Morocco, you'll see the ... Read more
Location: Torremolinos, Spain
Duration: 7 days (approx.)