All the mystique of Morocco is just a short trip away from the Costa del Sol. You can be there on a short flight from Malaga, or by water on a one-hour catamaran ferry. Morocco lies just over the Mediterranean, but this exotic North African gem feels like a world away.
Experience the magic of Morocco on a day trip to Tangier  from southern Spain. Begin with a scenic drive along the Costa del Sol to the port of Gibraltar, Algeciras or Tarifa (departure port depends on travel date). From here you will travel by high-speed ferry across the Straits of Gibraltar to Tangier (45 to 60 minutes), where your journey will continue by road to the exciting Moroccan city of Tangier. Your full day adventure includes lunch and return ferry transfers for ultimate value.
Your tour of Tangier leads off with a panoramic view of the city, followed by a walking tour of the Medina (old quarter) and a stop at a typical bazaar for some fabulous shopping. You'll also enjoy lunch in a traditional Moroccan restaurant, including a performance by a Berber Dancer.
Take your time and escape to the romance of Morocco on a five-day jaunt from the Costa del Sol! You'll take short panoramic tours of Tangier, Casablanca and Meknes; in-depth tours of Rabat, Marrakech and Fez; and enjoy overnight accommodation in Marrakech and Fez.
Surrounded by beautiful beaches, Rabat has a memorable blend of Islamic and European influences. Made famous by Humphrey Bogart and Hollywood, Casablanca is Morocco's largest city and economic heart. Among the most dramatic cities in Morocco, Marrakech is backed by the snow-capped High Atlas mountains. One of Morocco's most striking imperial cities, the palaces, mosques, gardens and lakes of Meknes are surrounded by a massive fortified wall.
Last but not least is Fez, the spiritual and cultural center of Morocco. Fez is the most ancient of the imperial cities and unrivaled in the splendor and beauty of its monuments and architecture.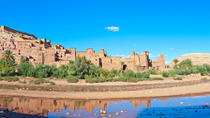 301 Reviews
Experience the magic of Morocco on a day trip to Tangier from Malaga. It may lie just across the Mediterranean Sea from Spain, but the exotic North African ... Read more
Location: Malaga, Spain
Duration: 15 hours (approx.)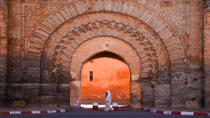 21 Reviews
Discover the allure of Morocco on this 5-day tour from Malaga with hotel accommodation, a round-trip ferry crossing and city tours included! Led by an expert ... Read more
Location: Malaga, Spain
Duration: 5 days (approx.)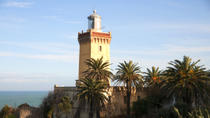 568 Reviews
Discover the magic of Morocco on a day trip to Tangier from Costa del Sol. Morocco lies just across the Mediterranean Sea from south Spain, but this North ... Read more
Location: Costa del Sol, Spain
Duration: 13 hours (approx.)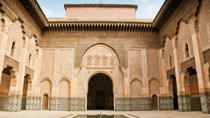 40 Reviews
Escape Spain for the romance of Morocco on a five-day jaunt from the Costa del Sol! In less than a week, you'll see Morocco's top cities and sights. You'll ... Read more
Location: Costa del Sol, Spain
Duration: 5 days (approx.)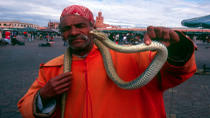 8 Reviews
Prehistoric remains, colorful kasbahs, exotic spices and a stunning mountain range – Morocco is a feast for your senses. This four-day tour of Morocco's top ... Read more
Location: Costa del Sol, Spain
Duration: 4 days / 3 nights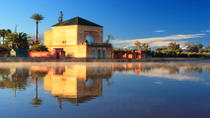 6 Reviews
Swap the beaches of Spain for the mystique of Morocco on a leisurely seven-day excursion from the Costa del Sol. With a week to explore Morocco, you'll see the ... Read more
Location: Costa del Sol, Spain
Duration: 7 days (approx.)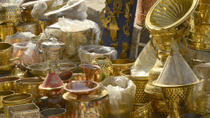 10 Reviews
Visit Tangier on a day trip from Spain's Costa del Sol, and get to know the color and hubbub that's typical of Morocco! Cross the Strait of Gibraltar, and then ... Read more
Location: Malaga, Spain
Duration: 11-13 hours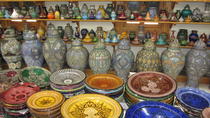 2 Reviews
Immerse yourself in the colorful hubbub of Morocco on a small-group day trip to Tangier from Malaga! After crossing the Strait of Gibraltar, get to know the ... Read more
Location: Malaga, Spain
Duration: June 1 to October 31: 13 hrs
November 1 to May 31: 11 hrs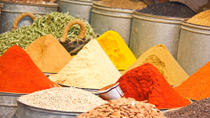 5 Reviews
Discover the beauty of Morocco on a 3-day tour to Tangier from Costa del Sol. Enjoy views of the Mediterranean Sea and Atlantic Ocean on a ferry trip through ... Read more
Location: Costa del Sol, Spain
Duration: 3 days (approx.)