Dubbed the 'Sunshine Coast' and proud of its 320 sunny days a year, there's no doubting what draws the masses to Costa del Sol. The Mediterranean coastline is home to over 150km of sandy beaches and towering sea-cliffs, among them some of Spain's most beloved beach resorts, like Marbella, Malaga and Estepona.

Once you've had your fill of sun, sea and sand, head inland and tour Andalucia, Spain's popular southern region (you'll need to hire your own transport or you can book a tour). Those with only a few days to spare can still cover a lot of ground, exploring the exquisite cathedrals of Seville, the ancient city of Cordoba, a UNESCO World Heritage Site, and the snow-capped Sierra Nevada Mountains from the foothills of Granada. Further south, you could cross over into the British territory of Gibraltar (don't forget your passport!), or to the Rock of Gibraltar, where you can explore a labyrinth of caves, picnic in rocky coves and spot dolphins off the coastline.

Another popular trip is to take a ferry across the Straight of Gibraltar to Morocco to the coastal resort of Tangier, where you can delve into the historic Kasbahs and haggle for goods in the rowdy souks (markets). If you've got time, the famous cities of Fez, Casablanca and Marrakech are all just hours away from the coastline and well worth visiting.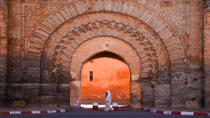 21 Reviews
Discover the allure of Morocco on this 5-day tour from Malaga with hotel accommodation, a round-trip ferry crossing and city tours included! Led by an expert ... Read more
Location: Malaga, Spain
Duration: 5 days (approx.)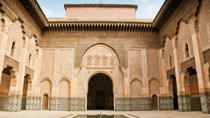 40 Reviews
Escape Spain for the romance of Morocco on a five-day jaunt from the Costa del Sol! In less than a week, you'll see Morocco's top cities and sights. You'll ... Read more
Location: Costa del Sol, Spain
Duration: 5 days (approx.)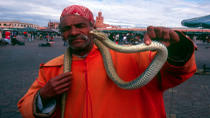 8 Reviews
Prehistoric remains, colorful kasbahs, exotic spices and a stunning mountain range – Morocco is a feast for your senses. This four-day tour of Morocco's top ... Read more
Location: Costa del Sol, Spain
Duration: 4 days / 3 nights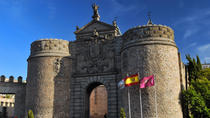 9 Reviews
On this two day excursion from Costa del Sol, you will pass through Granada and Toledo on your way to Madrid, stopping at the World Heritage site of Alhambra ... Read more
Location: Costa del Sol, concludes Madrid, Spain
Duration: 2 days / 1 night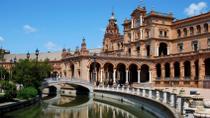 20 Reviews
If you are short on time or just want to see more of Spain, this three day tour from Madrid to Costa del Sol is for you. Visit Seville and Cordoba along the ... Read more
Location: Madrid, Spain
Duration: 3 days / 2 nights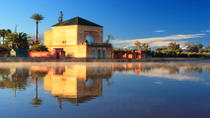 6 Reviews
Swap the beaches of Spain for the mystique of Morocco on a leisurely seven-day excursion from the Costa del Sol. With a week to explore Morocco, you'll see the ... Read more
Location: Costa del Sol, Spain
Duration: 7 days (approx.)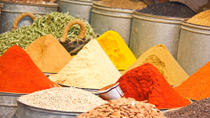 5 Reviews
Discover the beauty of Morocco on a 3-day tour to Tangier from Costa del Sol. Enjoy views of the Mediterranean Sea and Atlantic Ocean on a ferry trip through ... Read more
Location: Costa del Sol, Spain
Duration: 3 days (approx.)