Cozumel Cruise Port
Cozumel welcomes you to Mexico's Yucatan Peninsula for peerless scuba diving and snorkeling, and Caribbean beach resorts. The idyllic island drifts 20km (12 miles) from the Mexican mainland, just south of Cancun off the peninsula's east coast. Cruise liners tie up at several piers on the island's western side, near the main town of San Miguel for Mexican feasting and Cozumel's best beaches.
How to Get to Cozumel
Depending on the liner, you might dock right downtown in San Miguel at Punta Langosta (Norwegian, Disney, Seven Seas). San Miguel is a quick taxi ride or 35-minute walk from the International Pier (Royal Caribbean and Celebrity). From Puerta Maya dock (Carnival), just south of the International Pier, it's a 10-minute taxi ride to San Miguel. Always agree on a price before setting off when you hire a taxi; it should cost around US$6 to reach downtown.
One Day in Cozumel
Immerse yourself in San Miguel's laid-back holiday vibe, by shopping for souvenirs and handicrafts, feasting on Mexican fare and sipping Margaritas. Or find a Caribbean beach for the day to soak up the sun and relax.
Most visitors can't resist the lure of more active pursuits, like taking a PADI-certified scuba dive, snorkeling with angel fish in the Yal Ku Lagoon or swimming with loggerhead sea turtles off Akumal beach. You can see the coral creatures yet stay dry aboard an Atlantis submarine or glass-bottom cruise, or visit the island's Mayan ruins at San Gervasio. Or opt for seclusion with a private beach pass to Chankanaab National Marine Park, for guided snorkeling, lunch and drinks, and a little bit of Caribbean pampering.
Port Information
Cruise liners anchoring at Cozumel include Carnival, Celebrity, Disney, Norwegian, Princess, Seven Seas and Royal Caribbean. You'll hear lots of Spanish, though English is widely spoken and understood. The local currency is the peso but US dollars are almost universally accepted.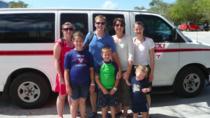 10 Reviews
Enjoy a private sightseeing shore excursion tour with a driver/guide in Cozumel. Visit some of the most important landmarks and attractions in Cozumel (the ... Read more
Location: Cozumel, Mexico
Duration: 5 hours (approx.)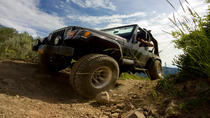 56 Reviews
Maximize your Cozumel shore excursion time when you jump on a Jeep-and-snorkel combination tour! You'll drive through town and around the island, visit an ... Read more
Location: Cozumel, Mexico
Duration: 5 hours 30 minutes (approx.)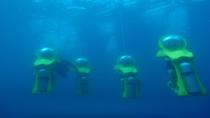 17 Reviews
Explore Cozumel's marine life while driving your personal mini-SUB! Make the most of your time in port on this shore excursion from Cozumel and discover the ... Read more
Location: Cozumel, Mexico
Duration: 60 minutes (approx.)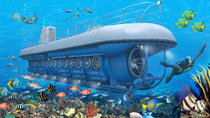 7 Reviews
Take your Cozumel shore excursion underwater! In the Cozumel Submarine Adventure, you'll dive to depths of 100 feet (30 meters) in a submarine, piloted by a ... Read more
Location: Cozumel, Mexico
Duration: 2 hours (approx.)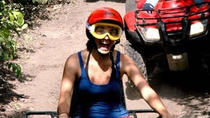 9 Reviews
Enjoy a 4-hour land and sea adventure as you explore a jungle and snorkel on this Cozumel shore excursion. The excitement starts when you hop on your ATV in ... Read more
Location: Cozumel, Mexico
Duration: 4 hours (approx.)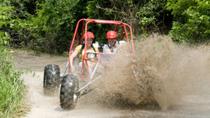 1 Review
Hop off your cruise ship and join Cozumel's newest shore excursion! The Xrail Adventure Tour is a thrilling and fun way to discover the island of Cozumel. ... Read more
Location: Cozumel, Mexico
Duration: 3 hours (approx.)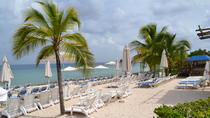 16 Reviews
Take a break from your cruise and take a Cozumel shore excursion to the Chankanaab National Marine Park. This protected marine refuge is only a short 15 minute ... Read more
Location: Cozumel, Mexico
Duration: 4 hours (approx.)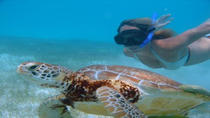 1 Review
Make the most of your Cozumel shore excursion by heading to the pristine waters of Akumal Bay for some fun in the sun! Enjoy a full day at one of the Riviera ... Read more
Location: Cozumel, Mexico
Duration: 7 hours (approx.)