San Gervasio Ruins
The Island of Cozumel was first incorporated into the Mayan Empire around 0 AD, and was apparently a thinly populated backwater, primarily important as a ceremonial island for women from the mainland. Although 24 archaeological sites have been identified, most are small and as yet unexcavated.
The San Gervasio Ruins, dating to around 300 AD, are by far the largest and best developed for tourism, but still won't impress tourists hoping for the grand pyramids of the Mayan Imperial Cities. Adjust your expectations, however, and the sacred gardens of Ixcel, the Goddess of Fertility and Rainbows, are a serene escape.
Most of the low, stone structures cluster around a central plaza, which archaeologists suspect was enhanced with wood and adobe building. The main temple, however, was probably the large Ka'na Na building, located close to the cenotes, or natural wells. There are several other intriguing ruins scattered throughout the jungle, all awaiting your personal interpretation.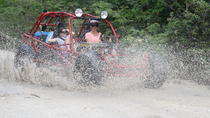 3 Reviews
This adventure tour will take you to visit the Mayan Ruins at the San Gervasio Park where the oldest Mayan city of the Island is located. Then, your tour guide ... Read more
Location: Cozumel, Mexico
Duration: 4 hours (approx.)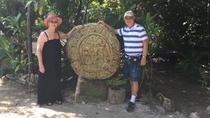 1 Review
Immerse yourself in the Mayan History at San Gervasio Ruins (Archaeological Site) and enjoy the flavors and beauty of Cozumel.
Location: Cozumel, Mexico
Duration: 4 hours (approx.)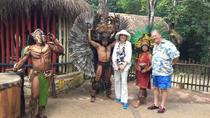 1 Review
Experience beautiful Cozumel in the comfort of a Private Tour – Designed by you to do as you wish!
Location: Cozumel, Mexico
Duration: 4 hours (approx.)