Cozumel's white-sand beaches are the hatching ground of marine turtles, the launching pad for peerless scuba diving, and a sunset promenade for romantic strolls from luxurious resorts on the waterfront.
Day 1: Cruises & Water Activities
Cruises sail to the snorkeling grounds off Cozumel, focusing on the island's famous coral reefs and underwater canyons. Head out for a day of diving at a choice of 100 world-class dive sites, or time your snorkel for a sunset sail with margaritas and music. Newbies can learn to dive with a discover diving PADI course, and if you don't want to get your feet wet there are glass-bottom boat cruises and underwater submarine tours.
Day 2: Wildlife Watching
Cozumel is a birdwatcher's haven, providing habitats for migrating ducks, flamingos, herons, egrets, ibis, falcons and kestrels. Like us humans, dolphins are drawn to Cozumel's crystal-clear waters, and a dolphin swim promises a one-on-one interaction with these lovable creatures. Loggerhead sea turtles nest along the island's beaches, and feed on Cozumel's sea grass meadows. Horseback-riding trips into Cozumel's rainforest heart reveal the island's cenotes, picture-perfect bathing pools designed by Mother Nature.
Day 3: Mayan Culture
The neighboring Yucatan Peninsula is renowned for its 2,000-year-old Mayan sites, with the most famous at Chichen Itza and most convenient at Tulum, easily visited on a day trip from Cozumel. Overlooking the beach, Tulum's well-preserved, mysterious fortifications invite exploration and plenty of photos. Nearby, the Mayan ruins at Xcaret form part of the eco-park's entertainment, and ancient Mayan walls surround the Xel-Ha water fun park. On Cozumel, the largest archaeological site is San Gervasio with its collection of temples. The lookout tower of Castillo Real looks poignantly over the Caribbean and there are evocative ruins in the Punta Sur Ecological coastal reserve.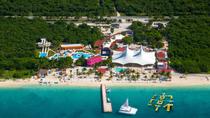 92 Reviews
The fun never ends at Playa Mia Grand Beach and Water Park in Cozumel! With your day pass, spend as much time as you like at this one-of-a-kind theme park and ... Read more
Location: Cozumel, Mexico
Duration: Varies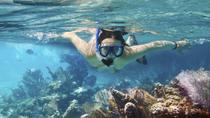 54 Reviews
Hop aboard a glass-bottom boat and snorkel at prime locations offshore from Cozumel on this half-day guided tour in Cozumel Reefs National Marine Park. At El ... Read more
Location: Cozumel, Mexico
Duration: 4 hours (approx.)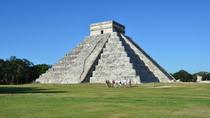 18 Reviews
Visit Chichen Itza — one of the most important Mayan sites in Mexico — on this full-day trip from Cozumel. With a knowledgeable guide, travel by ... Read more
Location: Cozumel, Mexico
Duration: 13 hours (approx.)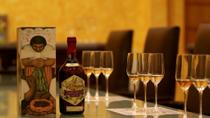 35 Reviews
Take part in a Jose Cuervo tequila tasting and explore one of Cozumel's most popular parks on this full-day combo tour. Join a master 'tequilier' for a tasting ... Read more
Location: Cozumel, Mexico
Duration: 5 hours (approx.)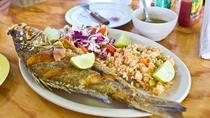 59 Reviews
Meat-stuffed empanadas, shrimp tacos and sweet Mexican pastries are on the menu for this 3-hour culinary tour of Cozumel. Located off the coast of Playa del ... Read more
Location: Cozumel, Mexico
Duration: 3 hours (approx.)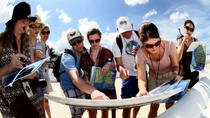 24 Reviews
Team up with fellow competitors in a fun game of an amazing race on the island of Cozumel. This interactive, clue-based adventure game is part scavenger hunt, ... Read more
Location: Cozumel, Mexico
Duration: 4 hours 30 minutes (approx.)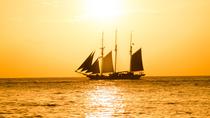 11 Reviews
Experience the tranquility of Cozumel while sailing on an Old Spanish Galleon, indulging in a delicious lobster, steak or chicken dinner and plenty of ... Read more
Location: Cozumel, Mexico
Duration: 3 hours (approx.)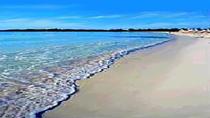 2 Reviews
Discover the underwater beauty of Cozumel and admire a wide array of multicolored fish and amazing reefs. Submerge yourself underwater using snorkel gear and ... Read more
Location: Cozumel, Mexico
Duration: 3 hours (approx.)