Fantasy dramas have an uncanny way of bringing out the magic in a real-life location – just look at what Lord of the Rings has done for tourism in New Zealand – so its no surprise that Croatia has seen a spike in tourist interest since fan-favorite
Game of Thrones began filming there
.
The multi-award-winning HBO show is set in a fantasy world revolving around the fictional continents of Westeros and Essos, and a number of locations around the southern Croatian town of Dubrovnik have made their small-screen debut in the series – doubling up as fictional towns and villages. Memorable locations from the series include the Minceta, Bokar, and Lovrijenac fortresses; the Dubac quarry; the island of Lokum, just off the coast of Dubrovnik; the village of Mlini; and the island of Mrkan just off the coast of Cavtat. If you're lucky enough to visit during the months of filming you might even catch a glimpse of the actors themselves – Dubrovnik is also being used as the basecamp for cast and crew members.
Want to explore all of the Thrones' seven kingdoms? Other spectacular filming locations include Ouarzazate in the Moroccan desert, Iceland's
Vatnajökull
glacier, the 'Azure Window' of Malta and numerous locations around
Northern Ireland
.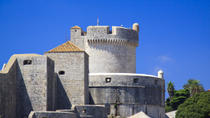 476 Reviews
See the Dubrovnik locations used in the hit TV series 'Game of Thrones' on this 3-hour Viator Exclusive that can't be booked anywhere else. With an expert ... Read more
Location: Dubrovnik, Croatia
Duration: 3-5.5 hours
27 Reviews
Follow in the footsteps of your favorite 'Games of Thrones' characters on this Croatia combo — it's a Viator Exclusive that you won't find anywhere else. When ... Read more
Location: Dubrovnik, Croatia
Duration: Varies on each tour (between 3 and 5.5 hours each)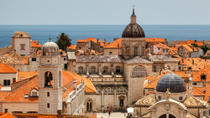 Spend three nights in Dubrovnik, and get to know its 'Game of Thrones' doppelganger – the city of King's Landing – on this exciting Viator Exclusive. The ... Read more
Location: Dubrovnik, Croatia
Duration: 4 days (approx.)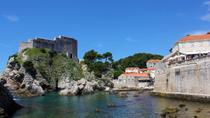 25 Reviews
When your cruise ship docks at Dubrovnik Port, head into town for a Viator Exclusive tour and discover stunning 'Game of Thrones' filming locations! Dubrovnik ... Read more
Location: Dubrovnik, Croatia
Duration: 3 hours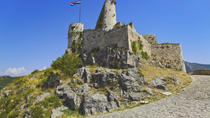 55 Reviews
Get a behind-the-scenes look at the hit HBO series 'Game of Thrones' on this 3.5-hour tour of the show's filming locations in Split — it's a Viator Exclusive ... Read more
Location: Split, Croatia
Duration: 3 hours 30 minutes (approx.)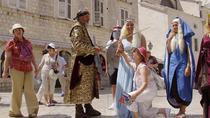 10 Reviews
Sail into the amazing world of the Game of Thrones TV series and experience magic of King's Landing on this one of a kind 2-hour cruise and walking tour of ... Read more
Location: Dubrovnik, Croatia
Duration: 2 hours 30 minutes (approx.)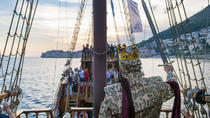 4 Reviews
Sail on the same ship used in filming of Game of Thrones, while enjoying panoramic view of UNESCO – listed Old Town of Dubrovnik. See and learn about filming ... Read more
Location: Dubrovnik, Croatia
Duration: 60 minutes (approx.)